Daytona 500 Kicks Off 2015 NASCAR Season
February 21, 2015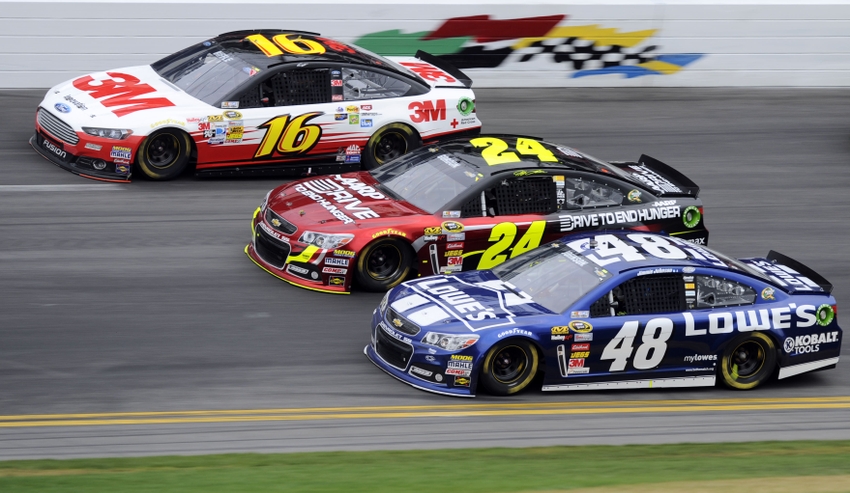 Another NASCAR season starts this weekend when the Daytona 500 runs on Sunday. The Daytona International Speedway was built in 1959 with 31-degree turns and 18-degree tri-oval banking around the 2.5-mile track.
The track's front stretch is 3,800 feet in length with a 3,000 foot long back stretch. Last season's winner was Dale Earnhardt Jr. and he is the 9 to 1 favorite to repeat this year.
Jeff Gordon will be on the pole for the race and is currently 12 to 1 to win. This will be his last Daytona 500 as he is retiring from full time racing after this season. He has won three times in this race and was fourth last season.
Denny Hamlin is sitting on 10 to 1 odds to win on Sunday. Hamlin has not won a Daytona 500, but has been very close. In 2009, Hamlin was third, in 2012, he was fourth and last season was second.
Hamlin finished his 2014 season with four finishes in the top-4 in a row. Denny is one of NASCAR's most consistent drivers.
Kevin Harvick is sitting on 12 to 1 to win on Sunday. Harvick was a winner here in 2007 and has fared well in the past. He was second in 2009 and has finished in the top 10 seven times in the race. Harvick won five times last season and was in the top-5 14 times.
Tony Stewart is available at 15 to 1. Stewart is starting 29th on the day and is widely considered NASCAR's best active driver to never win the Daytona 500. He has finished six times in the top 10.
Sam Hornish Jr. is a big long shot in the race at 100 to 1. Last season he was a part time racer on the circuit. He is driving full time this season with Richard Petty Motorsports. His best finish in this race was 15th in 2008. He could be a dark horse to drive down victory lane on Sunday afternoon.