Underdog Parlays Cost Sportsbook Close to $1M
February 24, 2015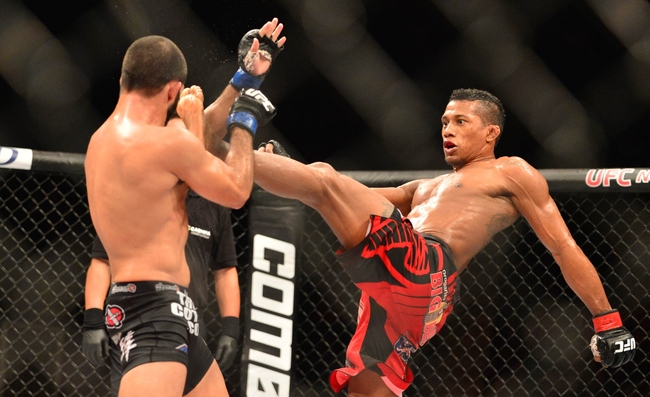 One offshore sportsbook took a beating this past weekend thanks to a number of upsets during UFC Fight Night 61 that resulted in historic losses.
When Frank Mir defeated Antonio Silva in Porto Alegre, Brazil in the card's main event on Sunday it marked the tenth win by an underdog, which cost one offshore sportsbook close to $1 million.
On the night, the underdogs were 10-1 and because of the parlay bets where gamblers can bet from $1 to $5 on every underdog hit it big.
According to the sportsbooks' manager, one bettor had a $4 parlay with all underdogs that paid out $85,000, while another had four parlays for $1 with all underdogs that paid out $25,000 for each one.
The sportsbook said that a dozen or more of those type bets paid $10,000 or more for each one. When it was added up, the loss was close to $1 million for that single UFC Fight Night 61 event.
If you are worried about the sportsbooks being hurt because of the big hit it took, don't be. The manager of the book said the company takes in so much more cash on the NBA or NFL that when one of these nights of parlay winners comes along, it is difficult to hurt the business. However, with the UFC, it will be difficult to come back from.
On the day, most books were focused on the Daytona 500 and the Academy Awards, both of which the books did well on, but the UFC event was not only rare, but surprised everyone.
The bookmaker said that its loss was so big on Sunday, that it will need a huge win in the May 2 Manny Pacquiao vs. Floyd Mayweather bout to make its Boxing/UFC book profitable for 2015.
Most sportsbooks do not get the money back from the people who won on Sunday night. The type of gambler that wins on those types of bets, only throws small amounts down on every favorite or every underdog looking to hit it big and this time they did just that.