NBA Futures Adjusted Following Derrick Rose Injury
February 26, 2015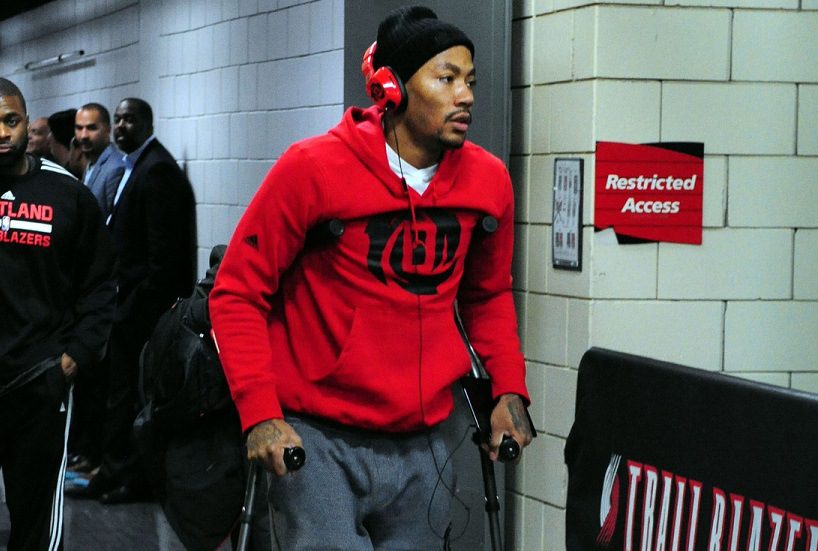 The NBA regular season moves on and that means an updated futures board for the NBA Championship. The biggest change during the week has been the Chicago Bulls, but not in the direction, they had hoped to move.
The odds for Chicago to win the NBA Championship this season more than doubled to 20 to 1 from 8 to 1 upon the news that guard Derrick Rose would have knee surgery. The Bulls started the week at 11 to 4 to win the Eastern Conference and those odds have been adjusted to 8 to 1.
At the start of the day Monday, Chicago was tied with the San Antonio Spurs as the fifth favorite on most NBA future boards. However, following the news of Rose's injury that could end his season, the Bulls dropped to eighth where they are now tied with Toronto.
While the timetable for the return of Rose will be decided following his surgery, the overall outlook does not look good. One report in a Chicago newspaper said that most in the Bulls organization feel that Rose's season has ended.
The biggest benefactors from the absence of Rose will be Atlanta and Cleveland. Most sportsbooks shortened the championship price for Cleveland  to 5 to 2 from 3 to 1 earlier in the week. The odds for the Cavaliers to win the Eastern Conference were shortened to 2 to 3 from 10 to 11.
The Hawks saw their odds shortened in the title futures market to 5 to 1 from 7 to 1 and for the Eastern Conference title from 5 to 2 down to 9 to 5.
Out west, and not related to the injury to Rose, the future odds for Oklahoma City continue shrinking. This past Monday, the Thunder was at 6 to 1 after being at 12 to 1 the week before. However, the Thunder is now priced at 9 to 2 to take the NBA title.
The winning streak of seven games and the depth added to the team in trades has pushed the odds down for Oklahoma City. The Thunder is in eighth place in the West, but quickly approaching San Antonio and creeping up in the Northwest Division on the Portland Trail Blazers.
One sportsbook had Oklahoma City as an underdog at 48% to make the postseason prior to the NBA trade deadline. However, following their trades the Thunder are now a 70% favorite to reach the postseason.