2015 NASCAR Sprint Cup Championship Futures Updated
March 4, 2015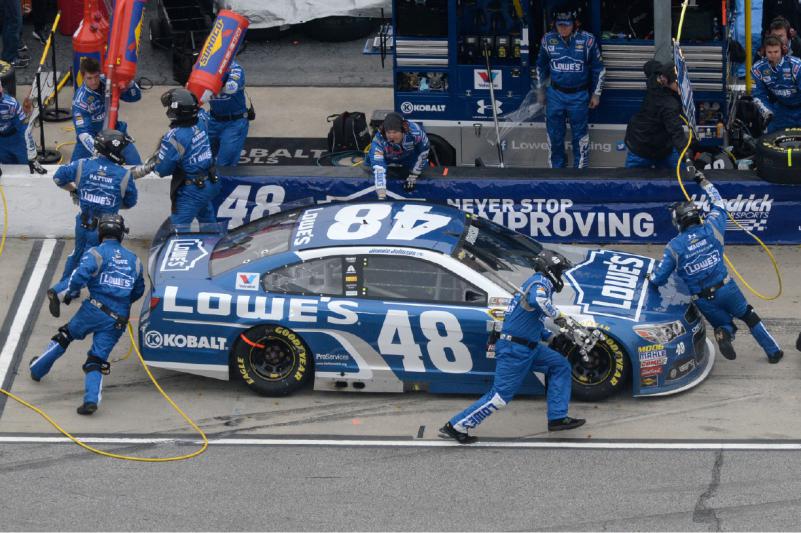 The Sprint Cup season continues this weekend in Las Vegas, but following last week's Atlanta race the odds have been shuffled for the 2015 NASCAR Sprint Cup championship. The Atlanta race was the first of 11 that will be contested on tracks of 1.5 miles this season.
Because the 1.5-mile track dominates the series, together with the new rules in NASCAR, Atlanta gave odds makers a glimpse of what can be expected for the remainder of the season. Of recent, drivers who are successful on 1.5-mile tracks have a big advantage in winning the entire season championship.
Odds makers said it was only one race, but it gave them a better idea of how the drivers might perform on other 1.5s. Jimmie Johnson is the favorite at 9 to 2 to win his seventh title in Sprint Cup, which would tie the all time record. Johnson won Sunday in Atlanta and has finished in the top 5 in both of the first two races.
The odds for Johnson did not change, while many of the rest of the racers did change from last week. Of the 28 drivers on the board, 17 had their odds changed, while just four saw their odds shortened and thirteen had their odds lengthened, including all three drivers with the Roush Fenway Racing team.
Roush had a terrible year in 2014, but it looks worse to start this season, said one odds maker. Greg Biffle one of the Rouse drivers saw his odds of winning the Sprint Cup championship lengthen this week to 100 to 1 from last week's 50 to 1.
Tony Stewart saw his odds lengthened after Atlanta to 40 to 1 from last week's 25 to 1. What baffles some odds makers is how well Kevin Harvick is running in the Stewart-Haas team while Stewart within the same team can look so bad.
Even though Jeff Gordon has wrecked in both races to start the season, his odds have gone up from 6 to 1 to just 7 to 1.
2015 SPRINT CUP CHAMPIONSHIP FUTURES
JIMMIE JOHNSON 9 to 2
KEVIN HARVICK 5 to 1
JEFF GORDON 7 to 1
JOEY LOGANO 8 to 1
BRAD KESELOWSKI 8 to 1
MATT KENSETH 8 to 1
DALE EARNHARDT JR 8 to 1
CARL EDWARDS 12 to 1
KASEY KAHNE 12 to 1
DENNY HAMLIN 12 to 1