2015 World Series Futures Updated
March 5, 2015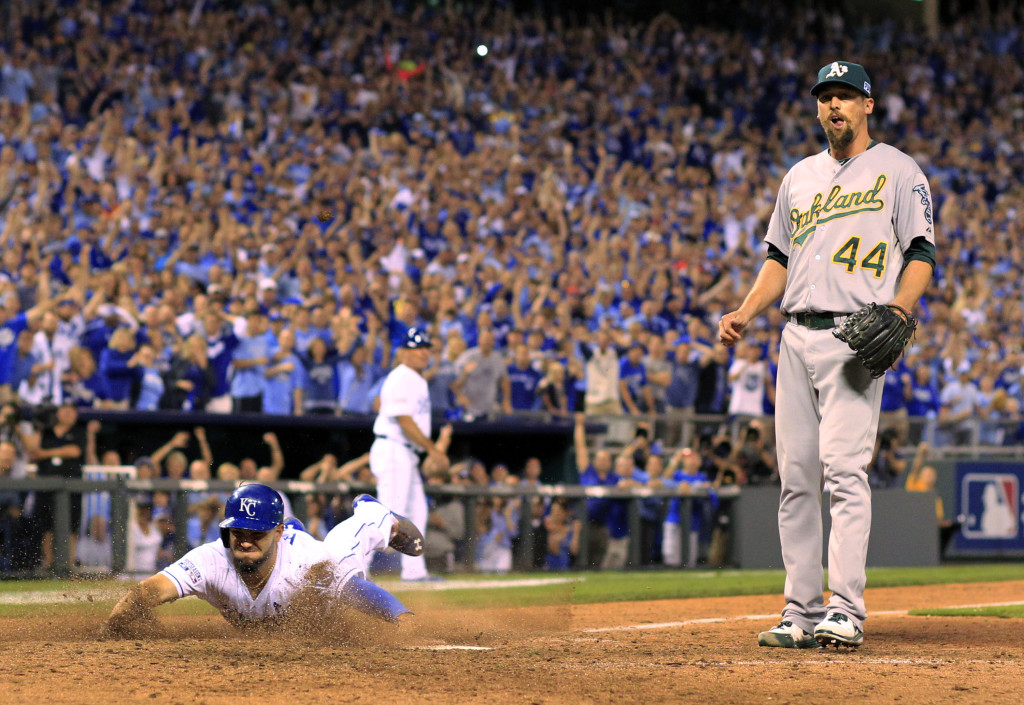 Spring training has started and the start of the Major League Baseball regular season is exactly a month away. Odds makers this week released updated odds for the 2015 World Series, with the futures shortened for both the Kansas City Royals and the Oakland Athletics.
Both the A's and Royals reached the playoffs last year and their wildcard game in the American League became a classic that went 12 innings and was won by Kansas City 9-8.
Sports books though had each team's odds lengthened to reach the postseason again this season, largely because of personnel changes, including both pitchers who started the wildcard game last season.
Nevertheless, over the past week, the public has put its money on both teams and both the A's and Royals had their odds to win the World Series shortened to 30 to 1 from 40 to 1.
After losing the World Series in seven games, the Royals were immediately posted with odds of 16 to 1, but after losing James Shields their ace to free agency, their odds were lengthened to 40 to 1.
Oakland has made wholesale changes to its lineup since its loss in the wildcard game. The A's opened with 20 to 1 odds last October with the thought that Jon Lester would be signing elsewhere, which he did.
The A's then lost their main sources of power to free agency when Derek Norris, Brandon Moss and Josh Donaldson all left. Odds makers quickly dropped the A's to 40 to 1.
Nevertheless, public bettors put money down on the A's this week and Vegas answered back by lowering Oakland's odds to 30 to 1.
In the National League, not much happened last week. The San Diego Padres and Chicago Cubs continue to be big draws for the public's money due to roster changes. The Washington Nationals however remain atop the World Series Futures at 5 to 1 with the Los Angeles Dodgers no far behind at 6 to 1.
2015 WORLD SERIES ODDS
WASHINGTON NATIONALS 5 to 1
LOS ANGELES DODGERS 6 to 1
LOS ANGELES ANGELS 10 to 1
ST. LOUIS CARDINALS 10 to 1
SEATTLE MARINERS 12 to 1
BOSTON RED SOX 14 to 1
CHICAGO CUBS 16 to 1
SAN DIEGO PADRES 18 to 1
DETROIT TIGERS 20 to 1
SAN FRANCISCO GIANTS 20 to 1