Update of NBA 2014-15 Win Totals for the Season
March 6, 2015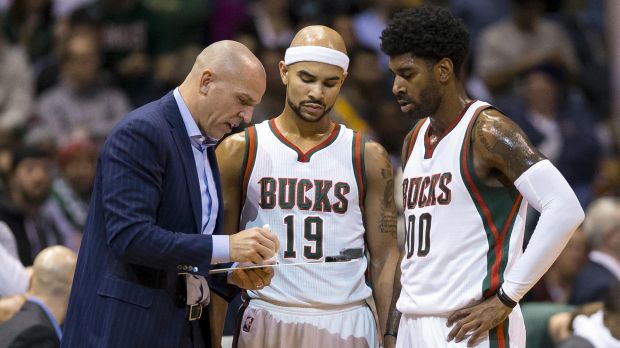 Over 70% of the NBA 2014-15 regular season has been played. Prior to the start of the 82-game NBA regular season beginning, odds makers on sportsbooks online and in Vegas released their win totals for each of the 30 NBA teams.
This season the Western Conference has dominated with much better over win loss records than teams in the Eastern Conference. At this point 10 of the 15 teams in the West are playing over .500, while just 6 of the 15 in the East are over .500.
Last season, the Phoenix Suns became the first team to have a result on its win total. Milwaukee is the 2014-15 version of Phoenix. The Bucks won their 25th game on January 25th and were predicted to win just 24.5 games during the regular season.
Along with Milwaukee, the Atlanta Hawks eclipsed their win total for the season. Odds makers had predicted Atlanta would win just 40 games on the season. As of today, the Hawks own the league's best record at 48-12.
With its loss to Houston in overtime earlier this week, Cleveland cashed on the UNDER of 58.5 predicted wins this season. Part of that can be attributed to the team going 1-7 during a stretch of two weeks without superstar LeBron James in the lineup. However, since January 15, Cleveland has an NBA best 20-4 mark, but cannot reach the 58.5 wins odds makers had predicted.
For the UNDER bettors, the first team cashing was the New York Knicks. The Knicks were given a 40.5 win total but are currently sitting at 12-48 playing .200 basketball. Even if the Knicks won out in their remaining 22 games, they would finish with just 34 wins.
Washington looked like it would easily finish OVER on their 49.5 win total. At the end of January, the Wizards were 31-15 and headed for a 55-win season. However, the Wizards have stumbled of late losing 12 of its past 15 overall and now is on pace to win 45 and cash on the UNDER.
Utah needs just 2 wins to hit the OVER, while Boston and Philadelphia need just 3 more. San Antonio needs only 3 more losses to cash on the UNDER, while Chicago needs 4 and the Los Angeles Clippers just 5.