A Sneak Peek at Intertops New Website Layout
March 11, 2015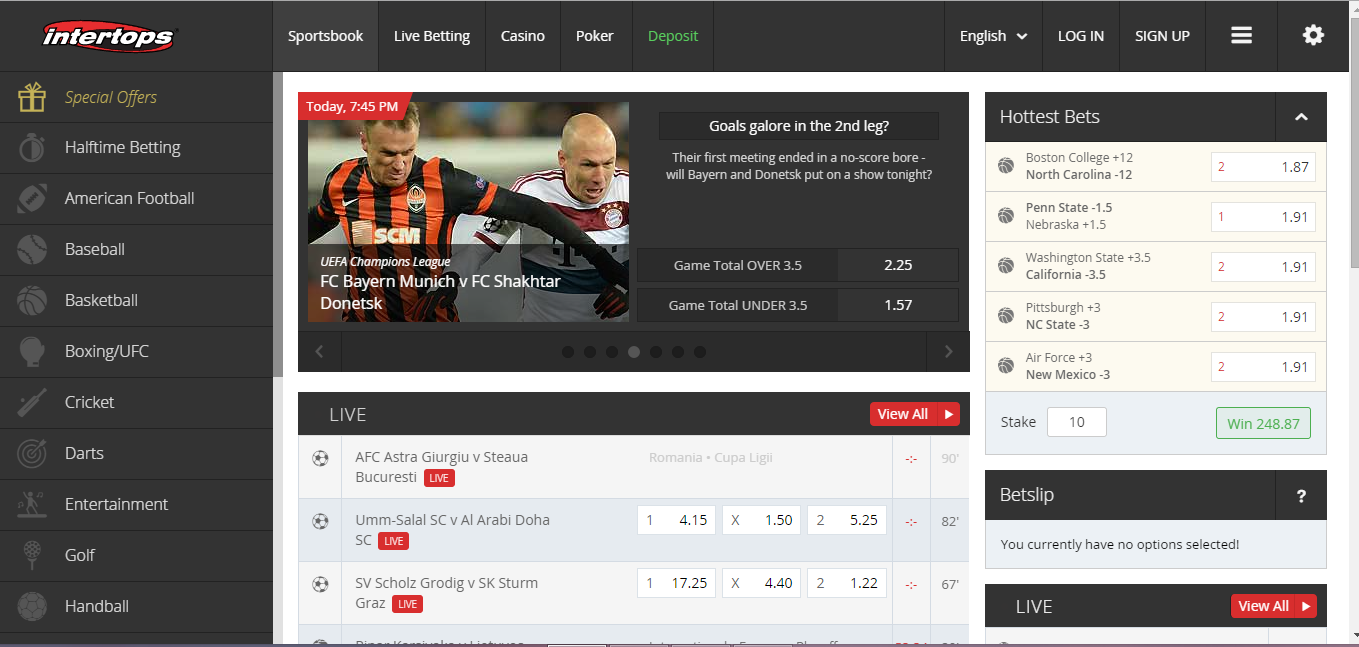 Intertops.eu has been an industry leader since the 1990's. Many are aware of their excellent customer service and fast payouts. Those are the very reasons they are rated A+ at SportsbookAdvisor.com
But many have mentioned for quite sometime that their least favorite thing about Intertops is their website. It has a very plain and some may say "dated" look and feel. It gets the job done but it is not very modern in appearance.
That is all about to change. The new Intertops website layout and platform has been released. It is not 100% active as of yet but there is a beta site in place. Below to the left  you can see the original (old) design and beside that you can see the new and improved website.
Furthermore, the company has changed its policy on signups from the USA. Now all USA visitors are welcome. This is with the exclusion of people these following states: Maryland, Washington, New York, Louisiana, Missouri, New Jersey, Kentucky. If you are not from one of those states feel free to register with Intertops.eu today.