Odds Makers Do Not Take into Consideration the Seeds
March 17, 2015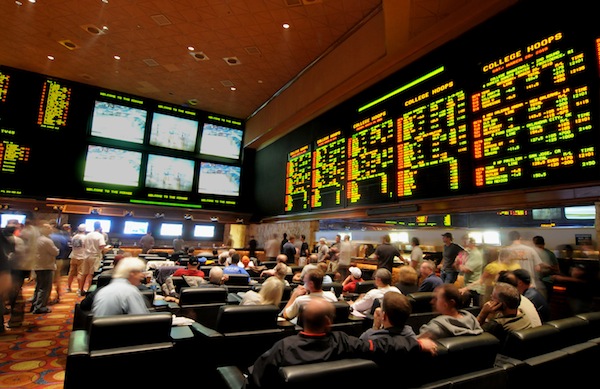 The seeding the selection committee made for the NCAA Tournament field did not matter to odds makers when setting their opening lines for the first round of 32 games. They were only concerned with the 32 individual matchups and the seedings were not even considered.
In this year's tournament, the Big 12 and Big Ten each have seven teams playing while the Big East and ACC each sent six teams and the SEC has five.
The seeding at times does not make sense to odds makers and that is why they are worried only about the individual matchup between the two teams. For example, Michigan State was given a No. 7, but they were recently a 4-point favorite over Maryland, which is no. 4 seed. Ohio State is a No. 10 seed, but odds makers have made them a 4-point favorite over No. 7 seeded Virginia Commonwealth.
That thought process of looking at each matchup and not seeds, might explain the reason why the No. 1 seed in the West Wisconsin is a favorite by 18 points over Coastal Carolina the No. 16 seed, and No. 2 seeded Arizona is a favorite by 21.5 over Texas Southern a No. 15 seed.
Last year Arizona was No. 1 in the west and Wisconsin was No. 2. In the regional final, Wisconsin defeated Arizona as a 3.5-point dog 64-63.
Last Sunday night the Pac-12 and Big Ten champions were amongst the biggest movers on the NCAA Tournament Championship board with only two other schools seeing strong backing from the public.
Gonzaga the No. 2 seeds in the South and Iowa State the No. 3 seed saw strong money from the public, which moved Gonzaga to -18 from -16.5 against its opponent North Dakota, a No. 15 seed. Iowa State went to -13.5 from -12 versus UAB the No. 14 seed.
Regardless of the outcome between Hampton and Manhattan on Tuesday, Kentucky will have the biggest second round line. Odds makers have hinted that Kentucky will be favored by as much as 34 points if Hampton wins and by 28 points if Manhattan wins.
Of course, Kentucky is the exception for the No. 1 seeds as the others are favored with line move anywhere between 18 and 24 points.