Duke Perfect On First Weekend as No. 1 Seed
March 19, 2015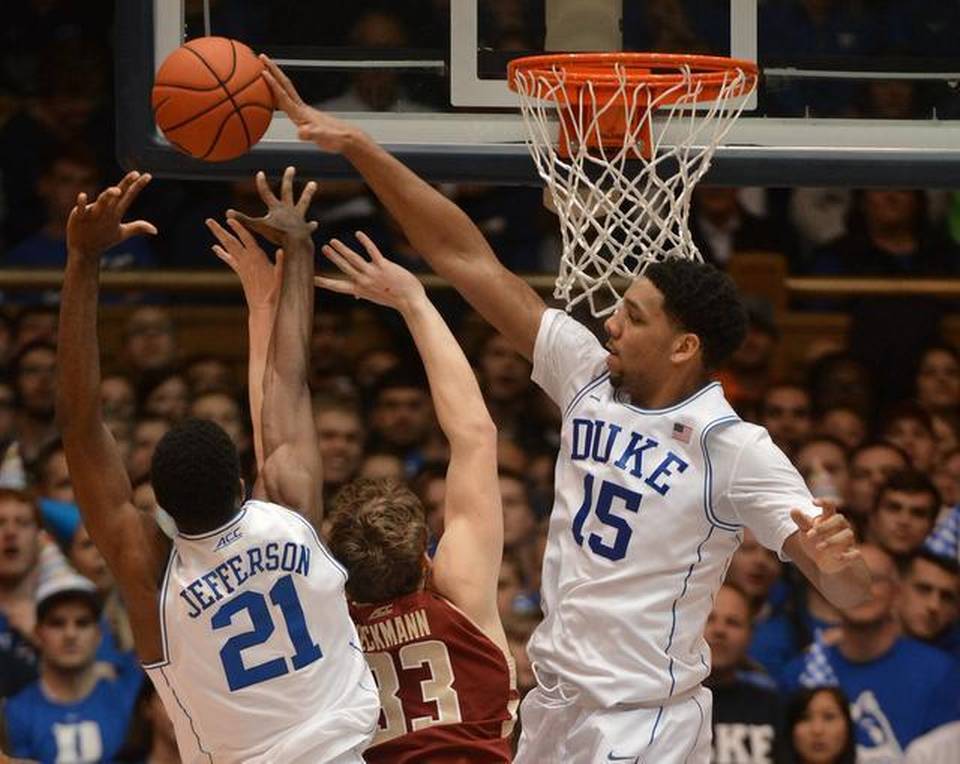 Half the NCAA Tournament field starts today and half will tip it off on Friday. One team you can count on as a bettor that will stick around is Duke, especially when it is a No. 1 seed.
Under head coach Mike Krzyzewski Duke has been a No. 1 seed thirteen times including this year. Duke is an impressive 24-0 straight up as a No. 1 seed during the first week of the tournament in its previous 12 appearance. Therefore, it is likely the Blue Devils will be playing a week from today in the Sweet 16.
Duke First Round as No. 1 Seed
In its past 10 first round matchups as top seed, Duke has been chalk of 24 points or more. In those 10 games, Duke is 6-4 ATS. They came close to covering a 47-point spread in 1999 versus Florida A&M when they won by 41 points 99-58. That spread could be the biggest in the history of the tournament. The Blue Devils have won the 10 games were they were chalk of 24 points or more by an average difference of 32.5 points.
Duke Second Round as No. 1 Seed
Look out for the spread come Sunday. Duke in its past 10 games in the second round as a top seed is 4-6 ATS, but that falls to 2-5 ATS when Duke is favored by 10 or more points.
Charlotte seems like a second home for Duke. The Blue Devils have not lost a game in an NCAA Tournament in Charlotte since the national championship game of 1993-94 against Arkansas. Over its past eight games played in Charlotte that have been in the tournament's first weekend, Duke is 8-0 SU. That includes six as the No. 1 seed in the region where they were 2-4 ATS.
Duke Sweet 16, Elite Eight and Final Four
How far will Duke go this year is a big question or bettors. Duke has been in the Final Four on six occasions and has won the national championship three times in 12 tries under Coach K as a No. 1 seed.
However, Duke has lost in the Sweet 16 in three of the past four appearances as a No. 1 seed. Therefore, Duke is likely a lock to win both games the first weekend, but is a proposition that falls to 50/50 when it comes to the Sweet 16, Elite Eight and Final Four.