The World Series of NFL Betting in Las Vegas
March 22, 2015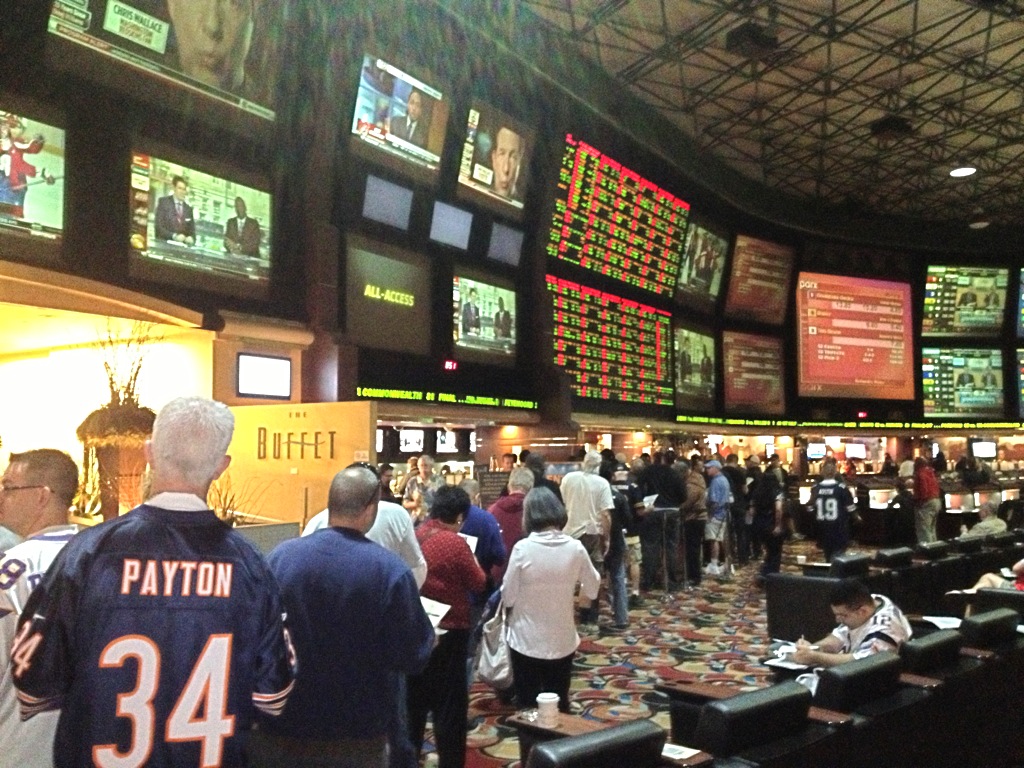 Most gamblers are familiar with the World Series of Poker. This event takes place annually in Las Vegas and is the ultimate poker competition. The game's top players hit the felt in an attempt to win big bucks and earn respect around the poker world. Until recently, the sports betting world didn't have a similar type of competition. There aren't many big events where sports bettors can prove their skill against top competitors.
Now there is. The Westgate Hotel and Casino (formerly the Las Vegas Hilton) is home to one of the best sportsbooks in the world, and also the top NFL betting competition ever. They call the competition the SuperContest and it occurs annually during football season. Many in Las Vegas refer to it as the "World Series of NFL Betting". That's a fitting title.
The competition is quite simple. Winning the competition requires a lot of skill and, like the World Series of Poker, a bit of luck. Here's how it works. You pay a $1,500 fee to join the league. You don't have to play alone. You are free to form a team, but you'll have to split your winnings. Each week during the NFL regular season, contestants predict winners against the spread in 5 games. Each team or contestant may select any 5 games they so choose, but the lines come from the Westgate sportsbook.
This isn't a complicated league to understand but it requires incredible skill. Westgate keeps updated win-loss standings and, at the end of the season, payouts are based on how your team finished against the spread. Prior to 2014, only about 200 players/teams entered the competition. But the casino saw a massive spike in entrants in 2014. There were 1,403 teams signed up.
To make any money in this competition, you'll have to win at about a 60% clip. That's not easy to do so if you do plan on entering for the 2015 season, you had better do some research and work on your game. The 2014 winner – a team called CH Ballers – pulled off an incredible 76 percent win rate (64 out of 85) and claimed the $736,575 first place prize money.
The winners of the 2014 competition were a team of 4 skilled sports bettors that are from Los Angeles and Boston. They ran away with the competition but aren't willing to tell their secrets on how they had so much success. They're obviously skilled sports bettors, but they also probably got incredibly lucky on top. The 2015 SuperContest winner is unlikely to match that 76 percent clip. That's almost unheard of, but mad props to this team.
There were 36 entrants that received prize money. The 36th place finishers netted $2,104 after winning 62 percent of their games. This is a fun, but challenging competition. Only a small percentage of players make any money, which means you'll have to be extremely talented (and lucky) to have a chance at winning money. But it just might be worth it to enter if you can get to Las Vegas prior to the start of the 2015 NFL season.