Elite 8 Picks Against the Spread
March 28, 2015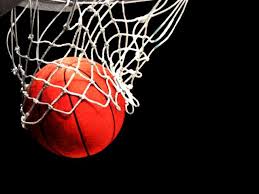 The NCAA Tournament always seems to come and go quickly. The quarterfinals – Elite 8 – is ready to get started, so let's get ready to make some money. There are 4 games this weekend. Each winner earns a spot in the Final Four. Kentucky, Duke, Wisconsin, Gonzaga, Michigan State, Louisville, Notre Dame, and Arizona are the teams vying for a spot in the Final Four. Most of those programs make it this far regularly. Let's take a look over the 4 games and our picks:
Wisconsin (+1.5) over Arizona
This is going to be an excellent game. I expect a close game throughout. We'll see if anyone on Arizona can contain Frank Kaminsky. North Carolina did a great job defending him in the first half the other day, but he made plays in the end, along with Sam Dekker. Arizona can score and they are solid defensively. But I like Wisconsin here because of their experience, timely shooting, and lockdown defense. A win by Wisconsin could set up an epic Final Four rematch between the Badgers and Kentucky.
Kentucky -(11) over Notre Dame
Notre Dame is a good basketball team. They're a great team when their 3-point shots are dropping. Offensively, the Irish struggled the first 2 rounds, but picked things up the other day against Wichita State. For Notre Dame to have any chance of ending Kentucky's perfect season, they'll need to shoot around 50% from 3. That's easier said than done. Kentucky is so good defensively and it's difficult to get open looks anywhere against their defense. Kentucky beat West Virginia by 39 thanks to being able to drive the lane at will and playing shutdown defense. They aren't going to beat Notre Dame by 39, but I expect a 15-20 point victory. Something in the 74-58 range.
Michigan State (-2.5) over Louisville
This is a match-up of 2 coaches that seem to be in this spot every year. Rick Pitino and Tom Izzo are two of the best NCAA Tournament coaches ever. Michigan State is a tough team to figure out because I never was all that impressed with them during the regular season. They are solid defensively but aren't that intimidating on offense and don't have great shooters. But, for some reason, they become a great team darn near every year in March. Louisville struggled to end the regular season but has found their groove again. I like Michigan State here because I think they have just enough of an edge on the perimeter. The 3-point shot will be the difference. Michigan State wins by 4-7 points.
Duke (-2.5) over Gonzaga
This just might be the most intriguing match-up of the NCAA Tournament. Gonzaga has cruised through the tournament without much of a challenge. But now they're going to face a team that is excellent on both ends of the floor. Gonzaga shot poorly against UCLA after a lights out performance against Iowa. 3-18 from 3 isn't going to cut it against Duke. Jahlil Okafor should have a big game for Duke because he is the type of athlete Gonzaga will struggle to defend. I like Duke to cover the 2.5 points in the end, but I expect this one to be close throughout.