Favorites Help Bettors to Big Win Last Weekend
March 31, 2015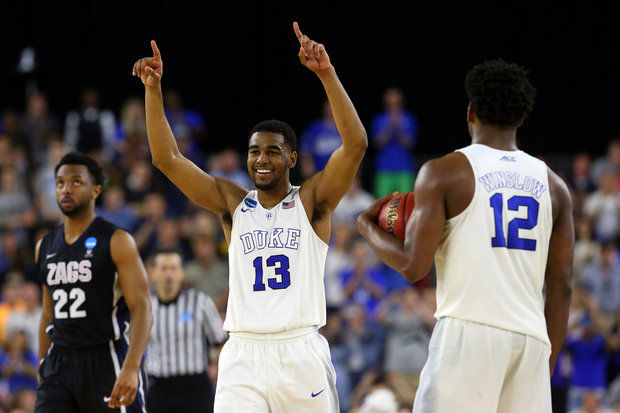 Today's bettors love the favorites and this past weekend the favorites made bettors happy by covering the number in the majority of games in the NCAA Tournament. It will take some time before bettors will recover all the money lost during the first Thursday of the tournament, but they certainly chipped away at those losses with a strong showing during the Sweet 16 and the Elite Eight.
Bettors hit the books hard on both Friday and Sunday when the favorites finished 6-0 against the number.
Even though sharp money came in on Gonzaga Sunday, that gave the appearance the action was very balanced, once the Michigan State Spartans, one of the public's most popular teams, covered as 2.5-point chalk, all the parlay action swung over to Duke. The Blue Devils then covered easily in their 66-52 win over Gonzaga.
For many of the books, both Michigan State and Duke hurt them on Friday night as well, but now in the upcoming round the public can only pick one of them as they square off against one another.
Duke on Sunday opened as 4.5-point chalk against Michigan State but that has been bet up to at least -5 and in some books as high as -5.5
Kentucky opened Saturday at -6 on most books, but Wisconsin money had pushed that down to as low as -5 on Sunday, which is the shortest number the Wildcats have laid the entire season. On December 27, the Wildcats were 5.5-point chalk against in-state rival Louisville and won 58-50.
Both games scheduled for Saturday have four popular teams with bettors. A large amount of money could be put down on all four teams. Nevertheless, early money was with Duke and Wisconsin, but that is likely to change as the week wears on and sharp money begins to enter the scene trying to find its best number possible.
A number of insiders believe Kentucky's big scare came against Notre Dame and they will rout Wisconsin on Saturday and their opponent on Monday in the championship game.