Final Four: Trends Show the "Dogs" Cover
April 1, 2015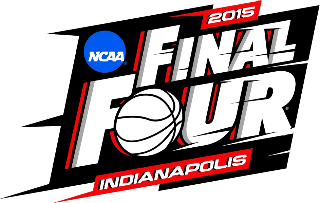 The Final Four is inching closer with the teams preparing for their Saturday games that they hope propel them into the national championship game on Monday April 6.
The season is long and it is as much about peaking at the right time – March and April – as it is about playing near perfect basketball all season.
Some teams start out hot but then tend to fade as the season goes on. North Carolina for example started 17-4, and then lost 6 of its next 10. Last season Syracuse was undefeated until mid February then could not win and was knocked out early in the ACC Tournament.
However, other teams finish differently. Michigan State last season had injuries early but was able to get healthy and win the Big 10 tournament
Trends help bettors try to predict what will happen in the future. They are very helpful, but only when there is reason to support them.
For the Final Four the big word in trends is underdog.
Since the 2002 Final Four, the dogs are 15-9-1 against the spread, with 12 of the dogs winning outright, including last year's national championship UConn.
One could even say it would be worth it to take a dog to win outright on a money line. However, patience is a virtue, even when it comes to betting.
Over the last three Final Fours, prior to analysis being saved on games (1999-2001), the favorite won in 5 of the 6 games.
Even when it comes to point totals, a pattern that is quite similar emerges. Over the past 13 years the over/under is close to being 50/50 at 14-12, on the UNDER, during the Final Four. The three years prior, 1999-2001, the total was 5-1 on the UNDER.
Those winning percentages get closer to .500 and that is not a great winning percentage to have when wagering your money.
Over the past 20 seasons, the dogs have covered 21 times, while the favorites have covered 18, with just one push. The UNDER during that same period is 24-16. So while the trends over the past 13 seasons shout out "Dogs" they tend to even out going back a full 20 seasons.
Of the 21 dogs that covered, 16 were out right winners, which just shows how competitive and evenly matched the games are when the season reaches this point.