Time for NBA Teams to "Pack It In"
April 7, 2015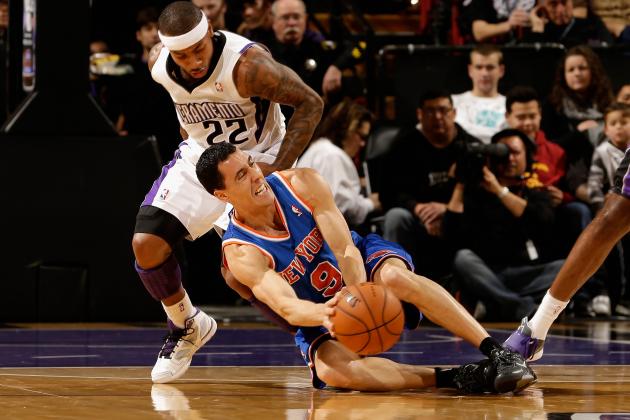 The NBA has one full week left in the regular season. There will be players heading home for the summer in just over a week, while others will be battling hard during the playoffs until June.
As the season comes to a close, is the likelihood that most players on teams such as the Kings, Timberwolves, Knicks, 76ers and Magic will work as hard as players on teams fighting for a spot in the playoffs such as the Celtics, Pacers, Suns and Thunder?
This season has also been an unusual one as well, in that during the second half coaches have rested key players. Gregg Popovich has used this, the past couple of years and now other teams are following suit.
Last month, when Golden State played Denver, the Warriors were favored by 9 points to open the line, but the line plunged to Golden State -1 when an announcement was made by Steve Kerr the Warriors coach that key starters would be sitting out.
That time of the season has come when some teams that have had disappointing results just play out the season thinking more of vacation and golf than their next opponent. Players become unfocused on the court and fans and local media start talking about how the team will finish for the NBA draft rather end their regular season.
Teams such as the Kings and Knicks had hoped to have seasons that are more successful. Sacramento has fired one coach this season. The 76ers have not offense as they are currently on a run of 37 games where 26 finished UNDER. Sacramento's defense is non-existent with the OVER going 15-5 during the Kings past 20 games.
Last season the 76ers finished the season on a run of 6-22 ATS while Sacramento had 35 games cash on the OVER out of its final 51.
Phoenix let go two of three best players on offense at the trade deadline. Since then the Suns have struggled to score and win games. Over their past 9 games, the Suns are 2-7 SU and 3-6 ATS.
Injuries woes hit teams that are down and out, as well as management becoming less interested with on-court play while looking to the "future."
These factors all influence the results of a game including the straight up and against the spread winners and the total points scored.