Golden State and Cleveland Top Final Futures Board of the Regular Season
April 14, 2015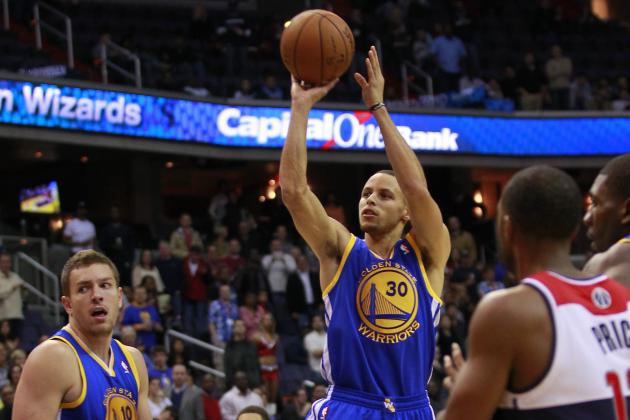 Just two days remain in the NBA regular season. In the Eastern Conference, the Brooklyn Nets are battling the Indiana Pacers for the eighth and final playoff berth. At the same time, in the Western Conference, the Oklahoma City Thunder is battling the New Orleans Pelicans for the eighth in final playoff berth in the conference.
Odds makers released an updated list of NBA Championship futures on Monday with the three teams with the shortest odds still the Cleveland Cavaliers, the Golden State Warriors and the San Antonio Spurs. The Cavaliers and Warriors are at the top with 2 to 1 odds, while the Spurs have odds of 3 to 1.
San Antonio has been tearing up the league of late winning 11 straight games and moving into second place in the Western Conference playoff standings. The Spurs are peaking just at the right time of the season. The Los Angeles Clippers are currently 16 to 1 to win the NBA title and have found their game as well with 12 wins in their past 13 games overall.
In the Eastern Conference, the Pacers and Nets are battling for their playoff lives. The Nets have won 6 of their past 10 games, while the Pacers have won 7 of their past 10 games. Paul George the all-star for Indiana has returned to the team after missing the first 75 games following his gruesome leg injury this past summer. If the teams end tied, the Nets own the head-to-head tiebreaker.
Cleveland and Golden State remained on top of the futures board with the shortest odds to win the NBA title. The Cavaliers clinched the Central division and second place in the East last week and have been resting players off and on during the last four of five games. Golden State owns the league's best record at 66-15.
2014-2015 NBA CHAMPIONSHIP 
CAVALIERS  2 to 1
WARRIORS 2 to 1
SPURS 3 to 1
HAWKS 14 to 1
CLIPPERS 16 to 1
ROCKETS 18 to 1
BULLS 20 to 1
GRIZZLIES 30 to 1
BLAZERS 50 to 1
RAPTORS 50 to 1