Tim Tebow Back in the NFL For Now
April 21, 2015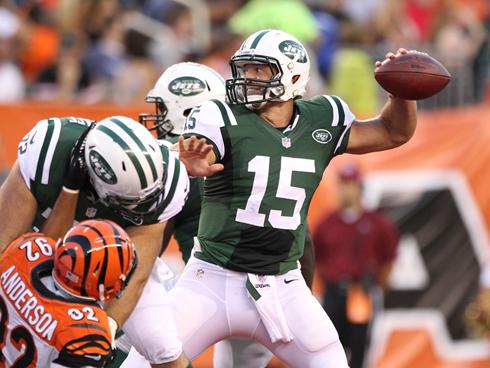 The NFL might not kick off its 2015 regular season for another 4 ½ months but that does not stop the league from making headlines in the news. On Monday, the NFC East Philadelphia Eagles announced they had signed a one-year contract with Tim Tebow.
The former winner of the Heisman Trophy while playing with the Florida Gators has not played since 2012 in the NFL. His last regular season game in the NFL was with the New York Jets. Prior to playing with the Jets, he played with the Denver Broncos before the Broncos signed free agent Peyton Manning.
Tebow did have a short stint with another NFL team. During the 2013 preseason, Tebow was cut in training camp by the New England Patriots.
Tebow is widely popular amongst football fans and social media users alike. Because of that popularity, many odd makers at online sportsbooks have released early prop pick on the quarterback. Tebow is likely battle for a backup quarterback spot behind the odds on starter Sam Bradford.
However, it would not be surprising to see Eagles head coach Chip Kelly try Tebow at different positions such as tight end or fullback to see if he can contribute to the team that way.
While the Eagles move created a great deal of social media and mainstream media interest, Tebow will struggle to make the final roster of 53 for Philadelphia.
He is currently at 3 to 1 to makes the final roster for the Eagles. It is reported that he has improved his throwing mechanics but odds makers believe he lacks vision that is required to be an NFL quarterback.
Below are some props odds makers made just for Tebow.
NFL 2015 Regular Season
Makes Eagles 53-Man Final Roster 3 to 1
Passes for at least one Touchdown 5 to 1
Runs for at least one Touchdown 5 to 1
Is traded by Eagles 25 to 1
Odds for What Position Tebow will  Play First in 2015 NFL Regular Season
Quarterback 1 to 6
Wide Receiver/Tight End 4 to 1
Running Back 5 to 1
Special Teams 5 to 1
Defense 25 to 1