Will Tampa Bay Pick Mariota or Winston?
April 25, 2015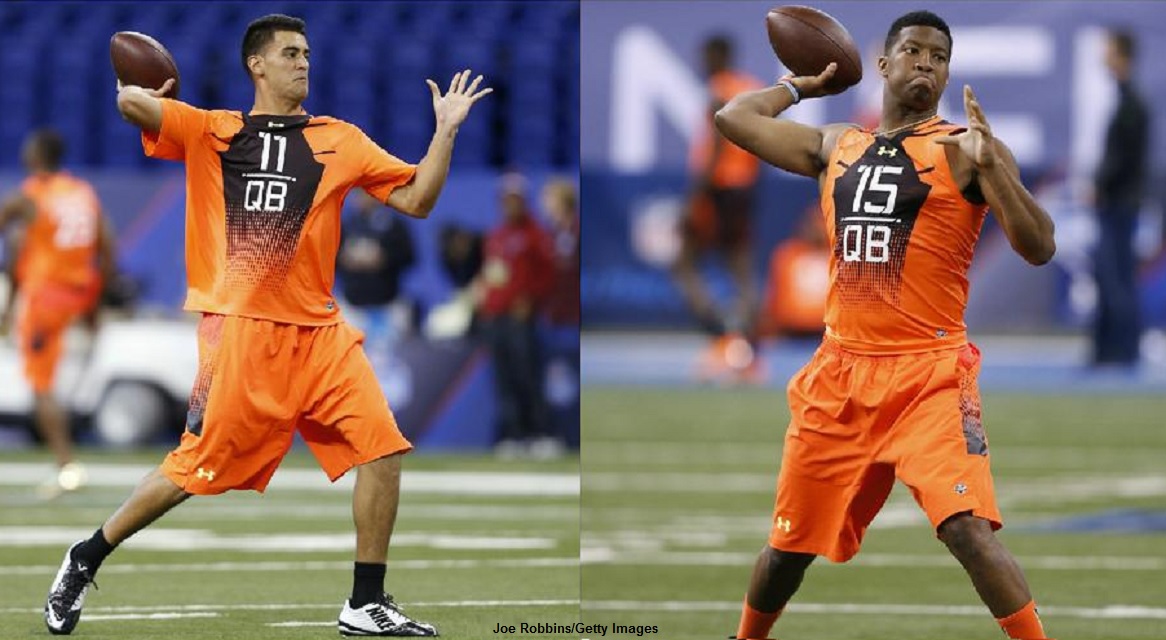 Winston or Mariota? The NFL draft is less than a week away. On April 30, the Tampa Bay Buccaneers will have the honor making the first pick overall in the draft. Tampa Bay will likely choose one of two quarterback prospects.
Most NFL insiders say the Bucs will pick either quarterback Jameis Winston from Florida State or quarterback Marcus Mariota from Oregon.
The current odds on offshore sites have Winston at 1 to 7 to be picked No. 1 and Mariota at 9 to 2 to be selected No. 1.
Jason Licht the General Manager for Tampa Bay says the team is ready to make the first overall pick in the draft. Licht said Tampa Bay had their favored pick all the way back to the NFL combines and they still do. If the pick were today, Licht said the team would be comfortable making it.
In 2009, the Bucs drafted a quarterback during the first round, when they chose Kansas State's Josh Freeman at No. 17. The team benched Freeman in 2013 for Mike Glennon. Freeman was released prior to the end of the 2013 season.
This time the Buccaneers will have to choose between an option-type, spread offense quarterback in Mariota and a prototype pocket passer in Winston.
Both have won the Heisman Trophy during their college career and both have played for the National Championship, though Winston has a national title and Mariota does not.
Mariota, in three seasons with Oregon, had a completion percentage of 67% threw for 10,795 yards, with 105 touchdowns and just 14 interceptions. He rushed for 2,237 yards and scored 29 times on the ground.
Winston had 40 touchdown passes in his first season with Florida State with just 10 interceptions. This past season, his second and last year, he threw for 25 touchdowns but had 18 interceptions.
Odds makers believe the Tampa Bay choice will be Winston, but as the draft draws closer, some insiders are hinting that the Bucs could opt for Mariota.
Stay tuned for all the updates and betting information on the NFL draft starting April 30 in Chicago.