2015 NFL Regular Season Week 1 Lines Released
April 26, 2015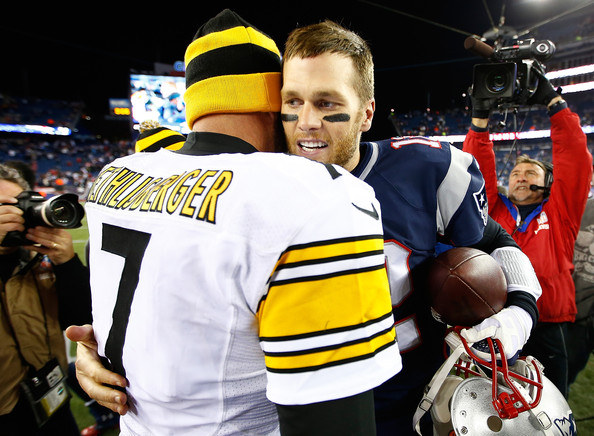 The NFL Draft is in less than a week and the NFL season kick off in just over four months. However, that has not stopped some offshore sportsbooks from releasing the odds for the first week of the NFL season.
Last week the NFL released its 2015 schedule and within hours, sportsbooks started to released their odds for Week 1 in the NFL.
The opening week of the season will have four games in primetime. One of those four games is the first game of the season on Thursday, when the defending Super Bowl Champion New England Patriots host the Pittsburgh Steelers.
It is no surprise that New England was listed as the home favorite by six points against Pittsburgh on Thursday September 10. The spread of New England -6 over Pittsburgh is the largest spread of Week 1.
Seattle, the runner up in the Super Bowl last season, will begin its 2015 season playing on the road against the St. Louis Rams. Odds makers on offshore sportsbooks have made Seahawks a 3 ½-point favorite on the road over St. Louis.
Including Seattle, there are seven teams playing on the road that are favored in Week 1. During the entire regular season of 2014, there were just three games that were favorites on the road.
Bettors that like totals are looking at five Week 1 totals in the 50s.
The first week of the season is difficult for odds makers to handicap especially at this juncture of the game. The NFL draft has not started, free agency is still going on and teams will not start preseason for another 3 months.
A number of experienced bettors like to take advantage of odds makers by studying the Week 1 numbers and finding the slightest advantage they might be able to take.
Here is a complete list of Week 1 game and their lines.
Thursday, September 10
Pittsburgh at New England -6 (53)
Sunday, September 13
Green Bay -4 (50) at Chicago
Kansas City at Houston -1.5 (43)
Cleveland at N.Y. Jets -1 (41)
Indianapolis -3 (48) at Buffalo
Miami -2.5 (44.5) at Washington
Carolina -4 (43.5) at Jacksonville
Seattle -3.5 (44) at St. Louis
New Orleans at Arizona -2.5 (48)
Detroit at San Diego -2.5 (46.5)
Tennessee at Tampa Bay -3 (42.5)
Cincinnati -3 (44.5) at Oakland
Baltimore at Denver -4 (53)
N.Y. Giants at Dallas -5.5 (50)
Monday, September 14
Philadelphia -1.5 (53.5) at Atlanta
Minnesota at San Francisco -3.5 (42)