Mayweather Jr vs Pacquiao: Books and Wise Guys in a Standoff
May 1, 2015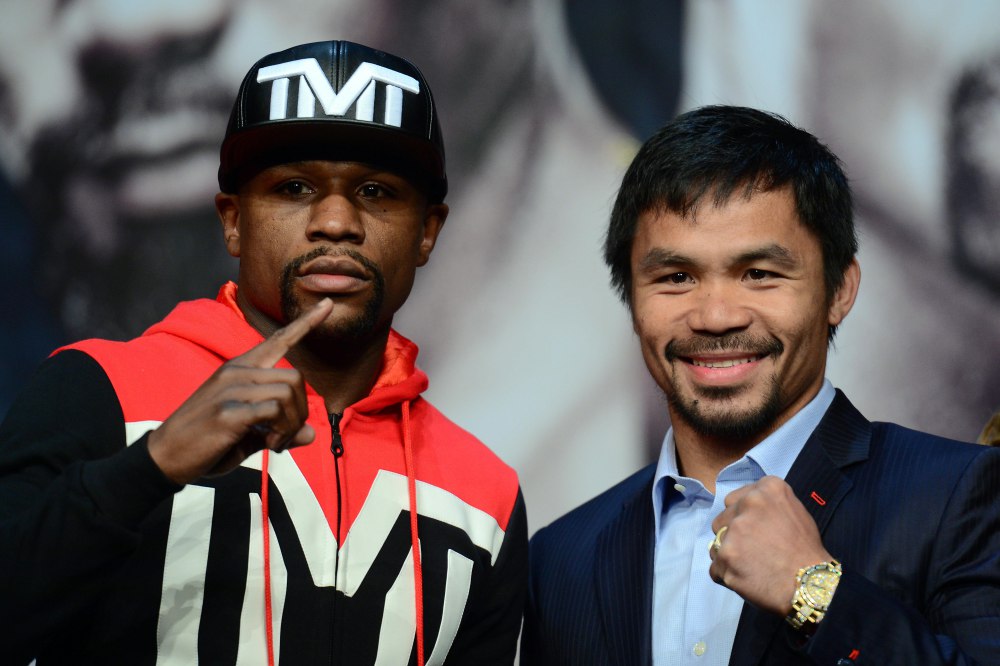 It has been called the biggest fight of the century, the megafight and the fight between the two best pound for pound fighters in their era. On May 2, Floyd Mayweather Jr. and Manny Pacquiao will meet in the ring at the MGM Grand in Las Vegas for the welterweight unification championship.
Multiple sportsbooks made adjustments to their price on the fight for the underdog Thursday, as Pacquiao continues to see action from bettors.
While odds for Mayweather have gone as high as -300, bettors who want a shorter price for the favorite are now able to get as low as -175 at some casinos while the lowest at most is -185.
Bookmakers keep getting money on Pacquiao but are trying to attract action on Mayweather. Mayweather's lowest number in the past week has been -170 and that was because some books were being deluged with money on Pacquiao and lowered the price on Mayweather to entice some large bets on the American.
Earlier last week the line on Mayweather was down to -190 which enticed a pair six figure bets and moved the line back up to -215 on Mayweather, attracting more action on Pacquiao.
On bookmaker said, he expects a large amount of money to start coming in Friday afternoon and up to fight time on Pacquiao, which will end up being more money than what the wise guys are expected to bet on Mayweather.
This cat and mouse tactic between the wise guys and the books will continue up until the time of the fight and no one wants to show their hand first. The books want to keep the number high because they have been turned upside already from dropping Mayweather so much.
They do not want the wise guys to get anything that is special, but the wise guys know if they are able to hold out their large chunks of cash, that they know is needed by the books, then they will get the low price they are looking for.
Often times the books will show their hand first after seeing a number of zeroes that are attached to the risk when the fight is getting close, which makes them lower that risk by lowering the number.
The big question for books is how much risk they want on this fight.