Tips and Trends for Wizards vs Hawks Game 1
May 3, 2015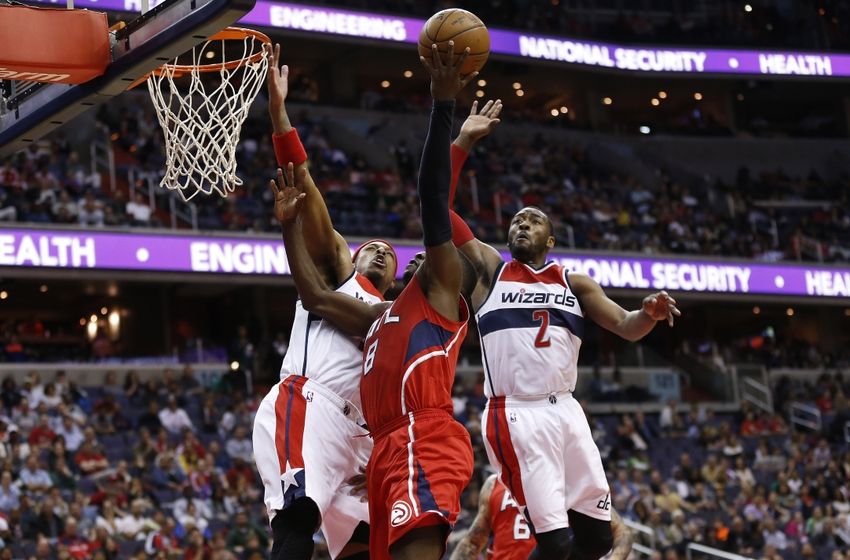 The second round of the NBA playoffs start on Sunday and the first game on the calendar pits the Washington Wizards visiting the Atlanta Hawks.
The Hawks are favored by 4.5 points, with the point total sitting at 198.5.
Washington has reached the second round of the NBA playoffs for the second consecutive season. The Wizards along with two other teams were able to sweep their opponents in round one.
Washington won all four games straight up over the Toronto Raptors, while covering the number in each of the four as well.
However, the hurdle is much higher in this series, as the Wizards will face the No. 1 seed in the Eastern Conference.
Atlanta received a tough test in round one from the No. 8 seeded Brooklyn Nets. The Hawks won Games 1 and 2, but Brooklyn was able to wins Game 4 and 5. However, Atlanta won Games 5 and 6 and eliminated the Nets.
Atlanta beat Washington in three of the four games during the regular season that the two teams played head to head.
The only win for Washington was late in the regular season, when the Hawks had already clinched the No. 1 spot in the conference and rested all five of their starters.
Washington being idle waiting for the Hawks to eliminate the Nets might hinder the performance of the Wizards in Game 1. It is tough to handicap the help of rest versus the worry of rust, but it is something bettors should be aware of.
Rarely do teams in the NBA have long breaks during the regular season. Washington played five games during the season with three or more days rest and was 2-3 SU while 1-4 ATS. The worst loss was following the All-Star break when the Wizards had nine days off. On Sunday the layoff for Washington will be seven days when they meet the Hawks, which means they could be flat to start the game or during most of the game.
Washington as a dog during the playoffs since 2014, is 7-1 SU and 8-0 ATS. It includes dog wins outright in Games 1 and 2 at Toronto to start the series.
Atlanta did not cover all of the first four games versus Brooklyn, but did cover in the last two straight up wins.