Late Fury of Action on Mayweather, But Books Still Win
May 4, 2015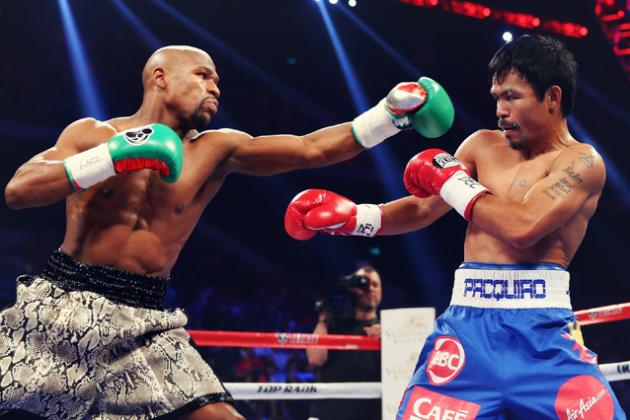 The megafight or fight of the century is in the books. Floyd Mayweather Jr. was awarded a unanimous decision by the judges over his opponent Manny Pacquiao on Saturday night May 2.
Mayweather's win proved to be a winner for most of the sportsbooks in Las Vegas and online despite a late fury of action that came in on the American Saturday night prior to the bout that pushed his advantage to -250 from -190 at a number of betting houses.
One bookmaker said the fight should have been -350 at the start anyway. Most betting shops experienced solid wins on the bout similar to a big game in the NFL.
The big fight was held in the Garden Arena at the MGM Grand in Las Vegas and close to half of the money that was bet in Nevada was handled by the 10 sports books that MGM operates along the famed Strip. While the books at MGM fell just short of their expected handle, they still were able to write more action that for any previous fight.
The handle at most places was strong still and most books ended with Mayweather as the strong favorite. The total handle for Nevada is expected to be between $50 million and $80 million.
MGM books earned over $1 million on the fight.
Off the Las Vegas strip, most books did not get the late fury of money on Mayweather as did the MGM properties and that was to their benefit.
One online sportsbook said the day was good for them. They closed the line at -200 for Mayweather and did very well on the numerous props they offered. One book said the fight looked like it would be a draw through eight rounds, but then Mayweather started to take control and did win the fight.
There has been on controversy over the judge's unanimous decision for Mayweather. Pacquiao did say he had injured his shoulder during training and at one point, his trainer Eddie Roach even considered pulling him out of the fight a few weeks prior to the bout, but doctors said the shoulder had recovered enough for him not to be bothered during the bout.