Kansas 400 Preview and Odds
May 8, 2015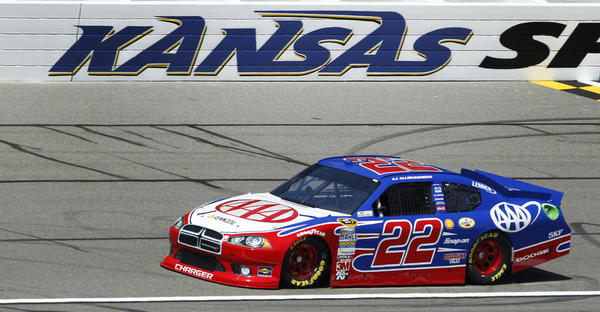 The restrictor-plate and short track race season is half over in the NASCAR Sprint Cup series. Saturday night in Kansas, at the Kansas Speedway NASCAR will have its fourth of 11 races over a track of 1.5 miles. Last week at Talladega, Kevin Harvick went off at 12 to 1, but he returns to being the overwhelming favorite at 4 to 1 due to his dominance this season on these tracks.
He has led 354 laps and finished 1 or 2 in the previous three races on 1.5-mile tracks this season. However, Jimmie Johnson has been victorious in two of the three races with Harvick winning one.
Looking at the season overall, eight racers have won during the first 10 races of the season showing that there appears to be quite a bit of parity, but on the 1.5-mile tracks things are not quite so equal.
Johnson has won twice, but he has not dominated the three races as Harvick has.
The best way to bet on the race Saturday is look at the three winners in the previous races at this length then mix in some past history from Kansas, add in current form and Harvick comes up as the best bet.
Harvick has been the favorite most races this season, but has only won twice in 10 races and just once on a 1.5-mile layout.
Harvick won in 2013 at Kansas and last year was second in one race there and 12th in another. In his 18 starts for his career on the tri-oval that has banking as high as 20 degrees, he has an 11.5 average finish.
Six other drivers who are active have better career finishes, but just four have started three times or more.
The best at Kansas all-time is Johnson who has a finishing average of 9.5 with two wins. His last win at the track was in 2011. He finished back in 40th last fall. However, in 17 starts in his career at Kansas he has been 10th or better 14 times. Johnson is currently 6 to 1 to win.
Here are the top 5 by odds makers
Kevin Harvick 4 to 1
Jimmie Johnson 6 to 1
Joey Logano 8 to 1
Dale Earnhardt Jr. 10 to 1
Martin Truex Jr. 20 to 1