Clippers Look to Put Houston into a BIG Hole
May 10, 2015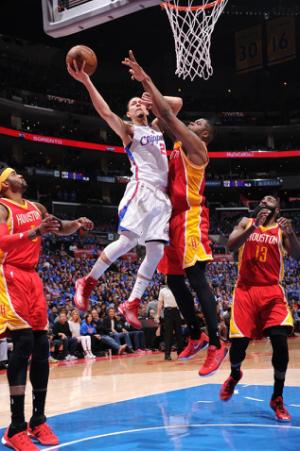 The Houston Rockets visit the Los Angeles Clippers for Game 4 of their NBA Western Conference best of seven semifinal series. The Clippers are leading the series 2-1 and have looked strong in each of the first three games.
The Clippers won Game 1 at Houston and nearly were victorious in Game 2 before returning home and defeating the Rockets in Game 3.
Chris Paul returned for the Clippers to play in Game 3 and helped Los Angeles to a 124-99 victory as 6.5-point chalk at home.
Odds makers made adjustments to the change of tempo of the series with the Clippers being as high as 7.5-point chalk for Game 4, with the points total at 217.5.
The Clippers are 3-0 ATS in each of the first three games of the series, The OVER has cashed in all three as well.
The Clippers appear in good shape even though Paul is not 100% and will play fewer minutes than he normally does.
The Clippers got great games out of veteran J.J. Reddick and Austin Rivers. The two combined to score 56 points after combining to hit 21 of their 27 shots.
Houston has to come up with answers and fast. It might try to get the ball inside more often as Dwight Howard the Rockets center took just 11 shots on the night. James Harden the leading scorer on the Rockets needs to come out more aggressive.
While all of the four head-to-head meetings this past regular season cashed UNDER, the series has been different. Bookmakers are not able to set the point total high enough and cannot figure what the good reason is to stop betting on the OVER. This game should be high scoring like the first three were with both teams ready to produce a strong game.
Houston should come out stronger in Game 4 and they will not be beaten again by Reddick and Rivers.
The situation is desperate for Houston and could be a letdown for Los Angeles after a strong game by the Clippers.
The play here is the Rockets and the 7.5 points and lean toward the OVER. Bet these picks now at BetMania and only lay -108 juice.