Is Tom Brady Undervalued By Sportsbooks?
May 12, 2015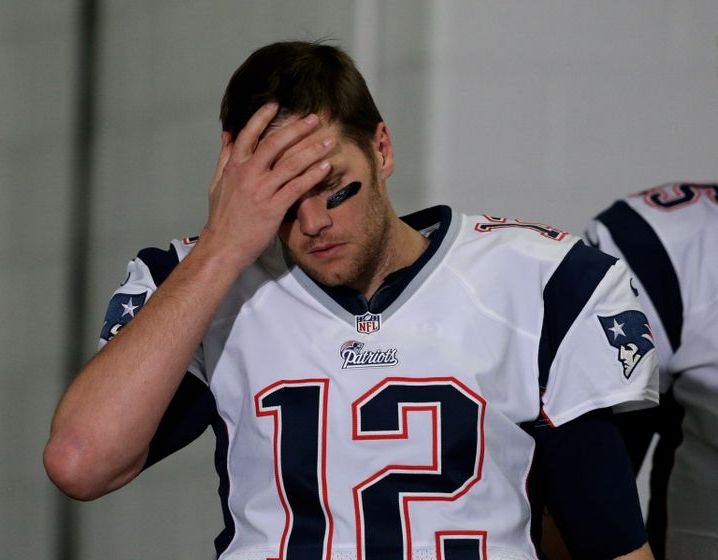 On Monday, Tom Brady the veteran quarterback from the defending Super Bowl champion New England Patriots was suspended for the first four games of the 2015-16 NFL regular season for his alleged role in taking air out of the footballs his team used in the AFC Championship game against Indianapolis in January.
As soon as the announcement was made, sportsbooks for Las Vegas to Europe to the Internet adjusted their point spread for the Week 1 game for New England against Pittsburgh to New England -1. The line however was then nudged back up to New England -1.5 and even on some sites to New England -2.5. Before the report on the Deflategate controversy was released last week, the line was New England -6.5.
One bookmaker said last week that Brady was worth 5 points on a betting line, but added on Monday that Brady was not being accounted for properly with the line moves odds makers have made thus far.
He said the adjustments were not enough and believes the game should be a pick and possible even with Pittsburgh favored.
One book took so much action on Pittsburg when the line was dropped last week to New England -3.5 that they had to move the line to -3.
Bettors even prior to the suspension announcement on Monday had began fading New England in the win total futures, betting the UNDER on 10.5 wins and forcing odds makers to move it down to 10.
After Pittsburgh, New England is at Buffalo, home to Jacksonville, a bye during Week 4 and travel to Dallas for Week 5. That is a daunting run of games with Jimmy Garoppolo calling the signals.
Some observers see the Pats at 2-2 or even as bad as 1-3 after the first four games without Brady.
On most futures' boards, the odds for New England to win the Super Bowl saw a substantial adjustment to 12 to 1 from 7 to 1. Some see the absence of Brady as a benefit to the Broncos chances.