Juventus Opens as Big Dogs Against Barcelona in Champions League Final
May 14, 2015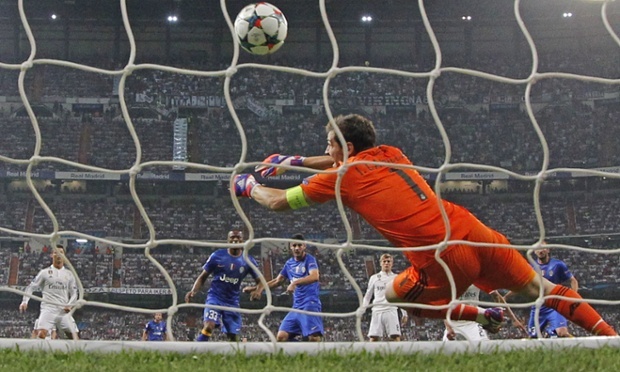 On Tuesday, Barcelona from La Liga in Spain punched its ticket to the Champions League final in Berlin after winning its semifinal tie with Bayern Munich. On Wednesday, Juventus the champions of Serie A in Italy did the same after defeating Real Madrid in their semifinal two-legged tie.
Barcelona and Juventus will meet on a neutral pitch in Berlin on June 6 to crown the Champions League champions. This league is the elite European league for football (soccer) and consists of the 1st, 2nd, 3rd and sometimes 4th place finishers in the different professional leagues across Europe.
Juventus has won four straight Serie A titles in Italy but find themselves as big dogs against Barcelona, one of the best clubs in the world and on course two win the treble – La Liga title, the Copa del Rey title and the Champions League title – in the same season.
Juventus salvaged a 1-1 draw with Real Madrid on Wednesday, which was enough for them to move through on 3-2 aggregate to the final in June. Barcelona easily disposed of a shorthanded Bayern Munich in their tie.
Most Vegas and offshore sportsbooks opened the line with Barcelona as the -165 favorite to win the match, with pricing for Juventus at +450. A draw in regulation is sitting at 3 to 1. However, the game will have two 15-minute extra periods if a regulation draw occurs. If the score is tied after the two extra periods, penalty shots will decide the champion.
Juventus is available at +1 goal on a spread bet for -135, while Barcelona is +110 if you want to lay one goal.
The goal total at the open is 2.5 goals, with the total OVER juiced as the favorite at -125.
Barcelona is the favorite at 3 to 1 to win the match outright.
Below are a few odds that have been posted on different sites.
Champions League Final Odds
Outright win
Barcelona -300, Juventus +250
Spread (90 minutes and injury time)
Barcelona -1 (+115), Juventus +1 (-135)
 Total Score
OVER 2.5 goals (-125), UNDER 2.5 goals (+105)