Preakness Stakes: Can American Pharoah Be Beaten
May 15, 2015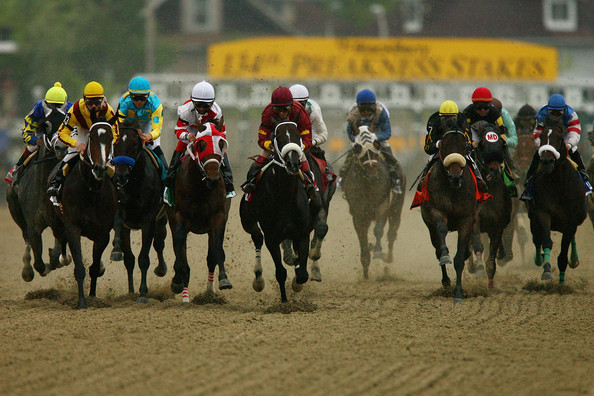 American Pharoah the winner of the Kentucky Derby could be less than even-money at he leaves the gate Saturday at Pimlico Race Track in Baltimore for the Preakness Stakes.
Some are saying the 140th running of the Preakness will not be appealing for bettors, while others will be quick to disagree with their wallets as evidence.
If American Pharoah were to win at 4 to 5 paying $3.60 than it would be an 80% return for a bet of $2. There are worse things that could happen on a Saturday afternoon.
Other odds makers figure American Pharoah will be the ideal single in wagers that carry more than one horse, such as a Pick Four, which ends at the Preakness and has a $1.5 million guaranteed pool.
Others will use the horse as their key to other exotic wagers such as the exacta and or trifecta.
However, the race will have a number of bettors who will attempt to beat the race's favorite, including with just a win wager. Just a couple of years ago, Orb lost while at 70 cents on a dollar, with Oxbow the winner paying 15 to 1.
Regardless of the way bettors approach the race, many feel the odds on favorite will take the Preakness and have two thirds of the Triple Crown in his possession and just the Belmont remaining.
One negative for American Pharoah is that his luck ran out when it came to the draw. While the Preakness inside post is not anywhere near as worrisome as the Derby, there is not a trainer in horseracing who would pick the No. 1 hole, if given the opportunity to choose.
That is just what the winner of the Derby and the odds on favored Saturday was given. The Derby winner's stable mate, Dortmund did not have that much luck either, drawing the No. 2 post.
The post positions for a 20-horse event like the Derby are much more important, as with a smaller field and the first turn at Pimlico following a long run, the inside post should be more manageable for Victor Espinoza and American Pharoah.