First Look at 2015 Regular Season College Football Wins Totals
May 18, 2015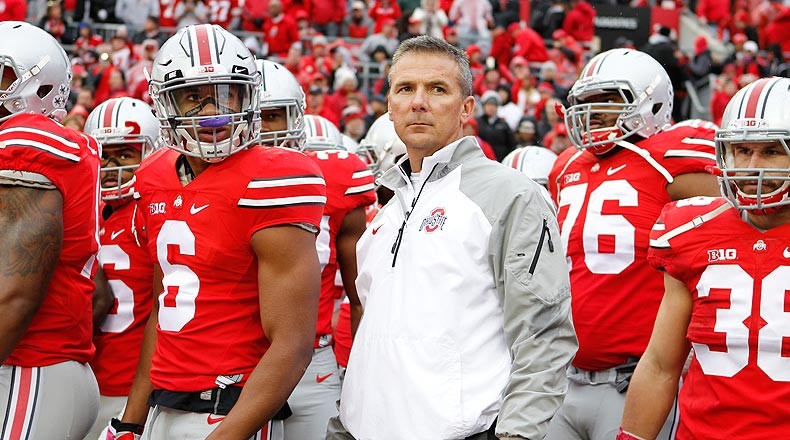 The college football season is still over three months away, but that does not stop offshore odds makers from posting regular season win totals. This summer the win totals for college football are usually posted in Las Vegas but these being posted on some offshore books are a first look at what is expected as win totals for the 2014 college football regular season.
There are a number of things that go into deciding the win totals including factoring in the teams that the public will bet on and knowing that sharp money tends to bet the OVER on bad teams and the UNDER on the good teams.
The numbers do not include any possible conference championships, playoff or bowl games.
One of the most popular teams that the public bets on is Ohio State and being the national champions with three returning quarterbacks, the buzz has become even bigger over the Buckeyes this upcoming season.
Ohio State has been given 11 as a win total. The Buckeyes play 12 regular season games starting Monday September 7 on the road against Virginia Tech, which is the only team last year to beat the Buckeyes.
Ohio State's schedule of non-conference games is easy, while their toughest will be their final two of the season – home versus Michigan State and away versus Michigan.
Michigan's win total had a number of variables making it a tough decision by bookmakers on what total to give the Wolverines.
The team starts the Jim Harbaugh era, has players that did not play well under their former coach, has a new quarterback and because of that the win total on most offshore books was set at just 7.5.
Michigan has new quarterback Jake Rudock who transferred from Iowa. He was 15-10 in his 25 starts with the Hawkeyes, before his was dethroned by C.J. Beathard following a loss in a bowl game to Tennessee. Last season he had 16 touchdown passes with only 5 interceptions and 2,435 yards.
Top 10 win totals
Ohio State 11
Wisconsin 10
Marshall 10
TCU 10
Oregon 10
Baylor 10
Michigan State 9.5
Florida State 9.5
Alabama 9.5
UCLA 9.5