Packers Favorites to win NFC North and Co-Favorites to win Super Bowl 50
May 21, 2015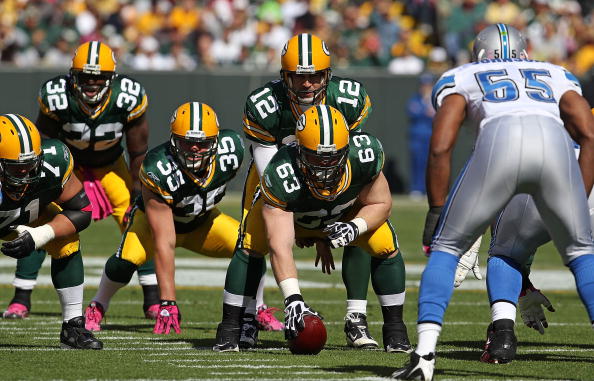 The NFC North is expected to be a strong division this upcoming 2014-15 season. The Green Bay Packers are not only expected to win the division but are now co-favorites for Super Bowl 50 in February of 2016.
The Packers have dominated the division of late having won it four consecutive seasons. According to odds makers, Green Bay is expected to win its fifth straight this season.
Most sportsbooks have the Packers priced as the overwhelming favorite to win the division at 2 to 7. The Packers also have a win total on futures boards of 11. In fact, the Packers are now the co-favorites with the Seattle Seahawks to win Super Bowl 50.
The team with the second lowest odds to win the division at 9 to 2 is the Detroit Lions. Detroit won 11 games during last season, but that marked only the second time in 13 years the team was above .500 for the season. Their total wins on the futures board are 8.5 and the UNDER is juiced as the favorite.
Chicago enters this season with a new head coach in John Fox after firing Marc Trestman following just one season. Fox has had success in the postseason, including taking Carolina to the Super Bowl and reaching the AFC Championship with Denver. The Bears are 12 to 1 to win the division. Minnesota is 8 to 1 to win the division. The Vikings offense found it hard to score without Adrian Peterson, while their defense was strengthened during last month's draft.
Here is a quick look at the numbers for the NFC North:
Green Bay Packers
Season win total: 11
Super Bowl odds: 5 to 1
Division odds: 2 to 7
Detroit Lions
Season win total: 8.5
Super Bowl odds: 30 to 1
Division odds: 9 to 2
Minnesota Vikings
Season win total: 7
Super Bowl odds: 50 to 1
Division odds: 8 to 1
Chicago Bears
Season win total: 7
Super Bowl odds: 60 to 1
Division odds: 12 to 1