Maryland Now Co-Favorites with Kentucky and UNC for 2016 National Title
May 22, 2015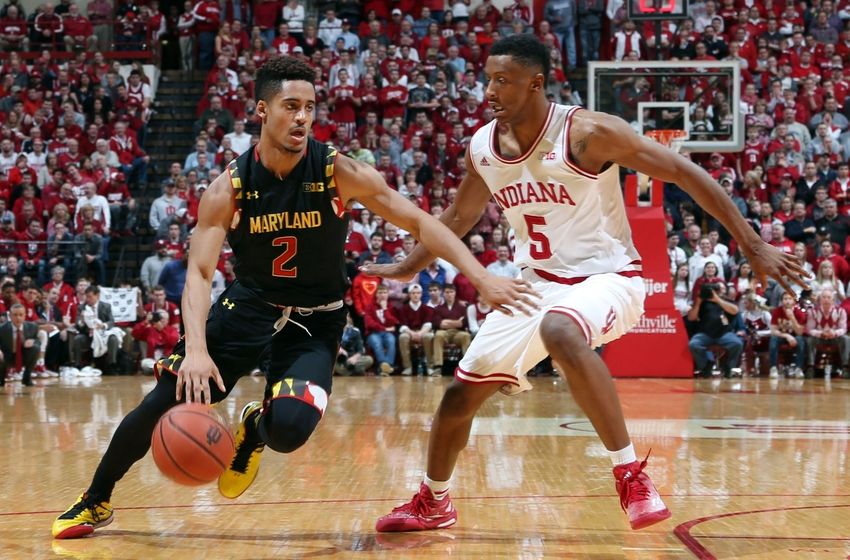 The 2015-16 college basketball season is still over 5 months away but that has not stopped odds makers from releasing an updated future board for the 2016 NCAA National Championship.
In the latest futures board, the Maryland Terrapins have moved up to the co-favorite spot to win the national title thanks to landing Rasheed Sulaimon a transfer from Duke who was dismissed from the Blue Devils team last season and one of the top recruits in the nation Diamond Stone.
Maryland along with two perennial powers North Carolina and Kentucky are 7 to 1 co-favorites to win the championship game on April 4, 2016 that will be played in Houston.
One odds maker said that adding former Duke player Sulaimon to a lineup that is already loaded would give the Terrapins even more of an opportunity to win the national title.
Six of Maryland's nine top point producers will return to College Park. The team will also add Stone the top prospect at center who turned down a Wisconsin offer, which is his hometown team.
UNC, Kentucky and Maryland are followed by Kansas on the futures boards. Kansas had appeared as the No. 1 team in other polls regarding the national championship. Kansas' futures price was shortened from 15 to 1 to its current 12 to 1.
Texas moved up the futures boards in a big way with this new updated list. Since Shaka Smart has signed as the new Longhorns head coach the team saw its odds more than cut in half to 30 to 1 from its previous 75 to 1.
Arizona, which lost Rondae Hollis-Jefferson and Stanley Johnson to the 2015 NBA Draft had it odds to win the championship double to 30 to 1 from 15 to 1.
In what could be another difficult offseason, Tom Crean the head coach of Indiana dismissed Hanner Mosquera-Perea and Devin Davis from his team due to disciplinary reasons. Indiana saw its odds lengthened because of that to 40 to 1 from 25 to 1.
Below are the top 10 favorites to win the 2016 College Basketball National Championship.
KENTUCKY 7 to 1
MARYLAND 7 to 1
NORTH CAROLINA 7 to 1
KANSAS 12 to 1
IOWA ST 15 to 1
DUKE 18 to 1
VIRGINIA 20 to 1
VILLANOVA 20 to 1
GONZAGA 20 to 1
ARIZONA 30 to 1