Washington Nationals Take Top Spot in World Series Odds
May 26, 2015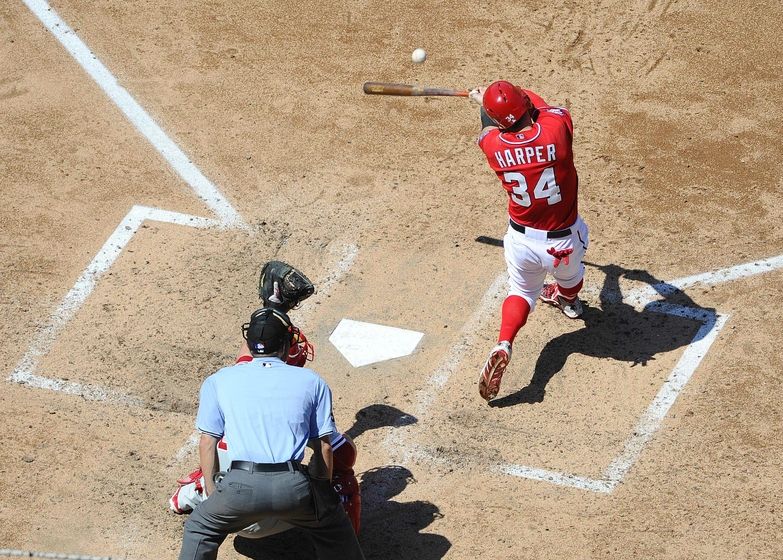 While the NBA and NHL has its postseason, Major League Baseball is continuing on its 162-game regular season schedule preparing to enter the long hot days and nights of summer where division championships can be won or lost.
Odds makers released a new set of odds for the 2015 World Series and the Kansas Royals are now up near the top with the Washington Nationals and Los Angeles Dodgers.
The Nationals regained the top spot in the odd for the World Series at 9 to 2. The Nats started the season atop the futures boards and overtook the Dodgers as their odds were shortened from last week. The switch between the Nationals and Dodgers is only one part of a significant amount of shuffling amongst the futures odds in MLB over the last week.
Kansas City ran off five straight wins and began this week leading the American League Central by three games. The Royals are now tied with the Dodgers at 5 to 1 with the second shortest odds behind just the Nationals.
The Detroit Tigers, the division rival of the Royals, are headed in the opposite direction. The Tigers saw their odds increased to 14 to 1 from last week's 9 to 1.
The New York Yankees are in a huge tailspin. The Yankees have lost 10 of their past 12 games after routing the Royals Monday night, but are now sitting at 20 to 1 to win the World Series.
In the National League, the San Francisco Giants, the defending champions won eight straight, then lost two straight and won again on Monday night. They have seen their odds shortened to 14 to 1 from 25 to 1.
The New York Mets however are slipping back, dropping 5 of their last 7 through Monday and saw their odds increased to 25 to 1.
Here are the top 10 shortest odds for the 2015 World Series
NATIONALS 9 to 2
DODGERS 5 to 1
ROYALS 5 to 1
CARDINALS 8 to 1
TIGERS 14 to 1
CUBS 14 to 1
GIANTS 14 to 1
ASTROS 18 to 1
MARINERS 20 to 1
PIRATES 20 to 1