Cavaliers vs Warriors is What Most NBA Fans Wanted To See
June 1, 2015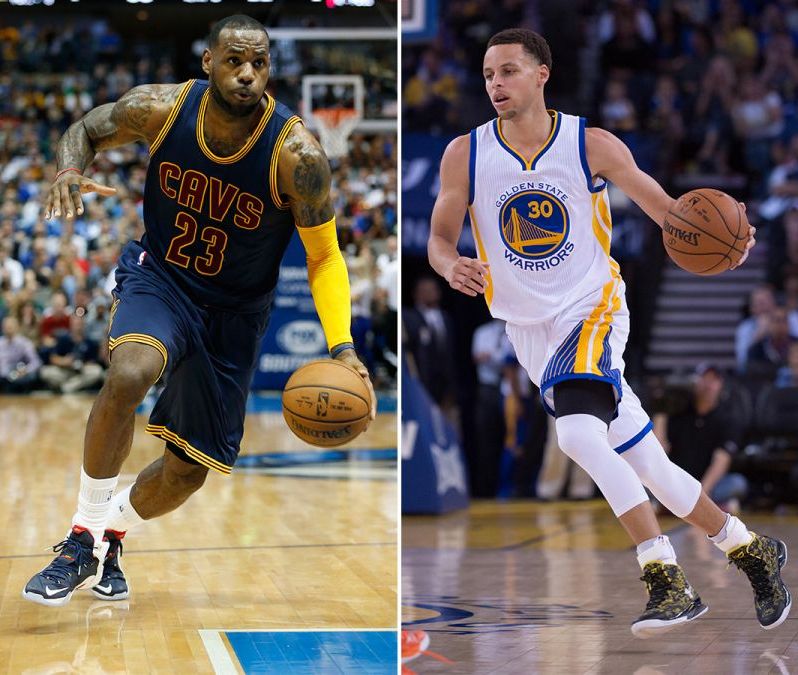 The Cleveland Cavaliers have arrived at the NBA Finals on a seven game winning streak. However, the Cavs are still 6-point dogs on the road against Golden State in Game 1 of the best of seven series that starts Thursday night June 4.
The moneyline has Golden State as -240 chalk with Cleveland at 2 to 1 odds to win.
Nearly everyone in basketball with the exception of Houston and Atlanta fans wanted to see this matchup featuring two superstars – the current NBA MVP and the game's best player – going at it head to head.
Last year, the NBA Finals returned to the 2-2-1-1-1 format, which means the Golden State home court advantage is much greater. In years past, the 2-3-2 setup forced the team with the home court advantage to play three straight games on the road.
During the postseason, the Cavaliers are 12-2 and the Warriors 12-3. Golden State has faced a much tougher playoff schedule, as the Western Conference is much deeper than the East.
Surprisingly for Golden State, defense has been the common denominator for both teams in the postseason. There have been a number of UNDERs, with the Warriors going UNDER in 11 of their 15 postseason games with one push and 10 of the past 12. The Warriors are 7-0-1 on the UNDER over their past eight games at home.
Eight of the 14 Cavaliers postseason games cashed UNDER. Golden State has averaged 9 points fewer per game during the postseason than in the regular season and Cleveland is 7 points down from its season average.
The teams split their two head-to-head games this season. LeBron James played in just the game Cleveland defeated the Warriors, while he missed the other due to an injury.
Steve Kerr finished second in voting for NBA Coach of the Year this season. The Golden State coach has his players feeling as if they are champions. David Blatt has had his critics during his first season as head coach of Cleveland.
However, the effectiveness of each coach rests squarely on the shoulders of the two superstars that run each offense.
Kerr has been effective and knows what it is like to play in the NBA Finals as he did as a player with the Chicago Bulls. However, one person forgotten in this is Mark Jackson the former coach of Golden State who helped to build this team and now will be calling the games for ABC.