Good Value in Hamlin at Pocono, But Harvick Favored
June 5, 2015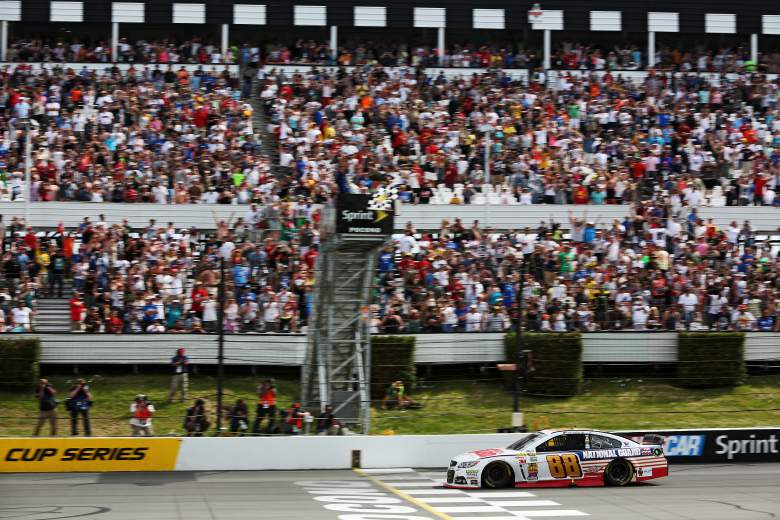 NASCAR Spring Cup heads to the Poconos this weekend and Denny Hamlin is offering good value for those bettors looking for some. Sunday's Pocono Raceway Axalta 400 opening line had Kevin Harvick as the favorite with 4 to 1 odds to win despite the fact he has not won in any of the 28 career starts he has in Sprint Cup at the tricky 2.5-mile triangle.
Last season he finished second which was his career best at the track just two-tenths of a second behind winner Dale Earnhardt Jr.
Harvick has the favorite status in the race due what the track needs and that is horsepower, which he has plenty of. While NASCAR lowered the horsepower to 725 from 850 in Cup cars, Harvick seems to have proved consistently he has an edge over most other Cup drivers.
Jimmie Johnson is 5 to 1 for this week and leads the series thus far with four wins. However, Harvick has finished nine times in the top 2 in only 13 starts with two wins.
The edge Harvick has in horsepower will give him the opportunity to run close to the front and drag race down the longest stretch the series has. He might not win, but another finish in the top 2 is very likely.
Kurt Busch has won twice at Pocono and on a few occasions, he has enjoyed a car that is as strong as Harvick's. He knows what is needed to win at the track.
Busch was the winner at Pocono back in 2007 and has been third in two of his last three starts at the raceway. He is third in odds for the week at 7 to 1.
Earnhardt Jr. is 8 to 1 going into the race as he swept the races last season at the raceway and will be looking to add another win on Sunday.
However, the best value of any driver might be Denny Hamlin who is 10 to 1. He has won 4 times in his 18 starts at Pocono, and is beginning to close the gap on horsepower with Harvick.