American Pharoah Rides to Triple Crown, Books Claim Small Win
June 7, 2015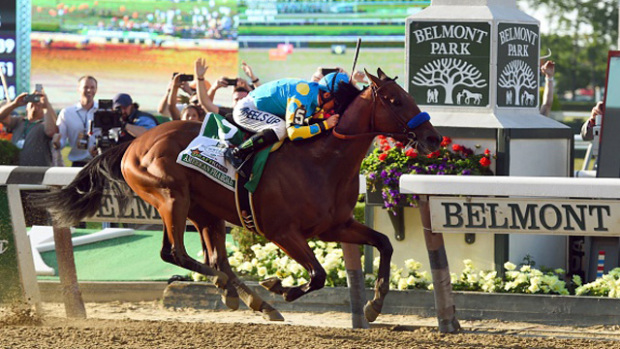 American Pharoah was the leader wire to wire on Saturday in the Belmont Stakes becoming just the 12th horse in history to win the coveted Triple Crown.
With odds of 3 to 5, the colt, trained by the great Bob Baffert paid only $3.50 to win. However, that was not what was important on Saturday.
Even bettors holding tickets for longer shots wore smiles as American Pharoah ridden by Victor Espinoza lengthened the lead and never was really challenged down the home stretch.
Frosted finished second and was the second betting choice as well with odds of 9 to 2, which made the exacta the shortest one possible paying only $13.60. Finishing third was Keen Ice and a $1 trifecta of 5-6-7 paid out $56.75. Fourth place went to Mubtaahij making the superfecta for $1 have a payout of $285.
Sportsbooks said they ended with slight wins in the race that took in a large handle. With head-to-head matchups and props available, sportsbooks were able to score a small win on Saturday's race.
Prior to the running of the Kentucky Derby, the first leg of the Triple Crown, a number of sportsbooks wrote a great deal of action on both the Yes and No of  Will a Horse Win the Triple Crown. Because of that, the books were going to win regardless if American Pharoah won the race and the Triple Crown or not.
Because of Pharoah receiving so much attention prior to the Derby about a possible Triple Crown, gamblers became very interested.
Whether or not the first Triple Crown winner since 1978 will give the sport more life is unclear. Obviously many books do not feel this will be the cure of the horse betting woes but they are sure it will give the sport a big jumpstart.
Only time will tell if American Pharoah helps the rest of the horseracing industry. For now, his owners and trainers will bask in the glory being the first Triple Crown winner since Affirmed in 1978.