NFL Squashes Tony Romo Fantasy Football Event in Vegas
June 11, 2015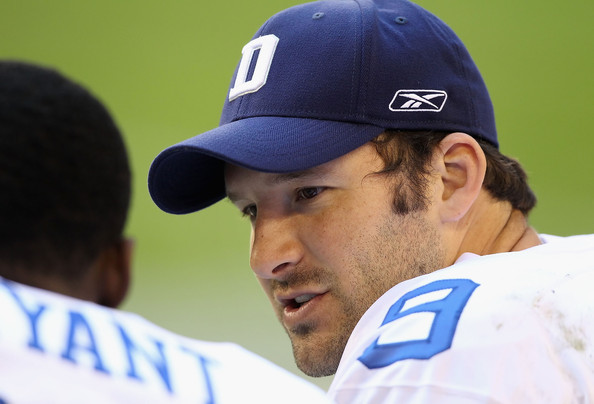 The NFL put an end to a convention for fantasy football organized by Tony Romo the Dallas quarterback because the event was to take place at a Las Vegas property owned by a casino.
While there is no gambling that takes place at the location, which is the Sands Convention and Expo Center, a spokesperson for the NFL said that NFL personnel and players cannot participate in any promotional activities or make appearances at or in connection with any events sponsored by or held at casinos.
Romo said the news of the league's decision had blindsided him. He told reporters he did not realize there was a problem with the venue and the NFL. He said plenty of people were working on the event from the NFL since the early part of the project. However, just this week, employees of the NFL were not allowed to work any longer at the event site.
The Romo-organized event has been billed as the inaugural National Fantasy Football Convention that was scheduled for July 10-12. It was to have star NFL players such as Antonio Brown, Rob Gronkowski, Jamaal Charles, Le'Veon Bell, Eddie Lacy and DeMarco Murray, as well as many former players and a number of media personalities.
Romo said fans would have had the opportunity to engage with players. He said he thought the event was a very good one for fans to meet players from the league, but that the NFL did not see it the same way he did.
The decision showed the inconsistency the league has toward gambling. The NFL allows teams to sell casinos sponsorships, it signed a deal with daily fantasy site FanDuel and plays games in London where gambling is legal. The common thread amongst these is that the NFL makes money.
Yet, as well as preventing the Dallas quarterback from holding the fantasy event in Las Vegas, the NFL is currently battling in court to prevent legalization of wagering on sports in New Jersey. The league is arguing that legalized betting could have an effect on the game's integrity.
That belief is not held by all, as some believe the league instead wants to determine a way to earn money from the sports betting prior to endorsing the legalization of it.
Romo believes this motivation is what has cost him the event in Las Vegas.