Latest 2015 World Series Futures Released by Odd Makers
June 17, 2015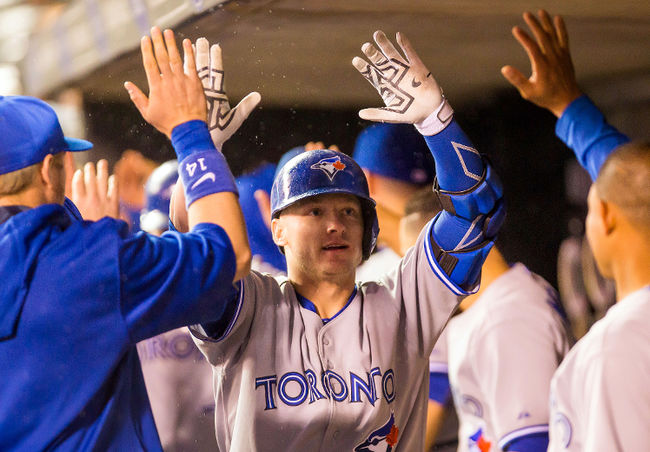 The NHL and NBA seasons were completed this week leaving Major League Baseball in the spotlight for sports bettors. This week odds makers released their updated future boards for the 2015 World Series.
The Texas Rangers and Pittsburgh Pirates are both on a tear, but the team creating the most buzz is the Toronto Blue Jays. The Jays just had their 11-game winning streak snapped, but their odds of winning the World Series have been cut in half to 20 to 1 from 40 to 1.
Toronto is currently 34-32 on the season and only two games behind the first place Tampa Bay Rays in the American League East. Tampa Bay has been a surprise at the top of the AL East and remained 20 to 1 to win the World Series. Tampa Bay was available for bettors during the offseason at 50 to 1 odds.
Baltimore is another AL East team playing well and has seen its odds shortened to 30 to 1, but not every team in the AL East is playing well. The Boston Red Sox have lost 7 of 8 and saw their odds jump from 20 to 1 last November to 50 to 1 this week after being 30 to 1 last week. The New York Yankees have lost 5 of their past 6 and their odds went from 10 to 1 up to 14 to 1.
Texas is 19-7 over its last 26 games played. The Rangers are closing in on AL West leaders Houston and have seen their odds lowered to 30 to 1. Just four weeks ago, the Rangers were an astronomical 500 to 1 to win the World Series.
St. Louis has held its own against the red-hot Pirates, but the Bucs have played great ball of late and their odds were reduced to 12 to 1 from 14 to 1 after winning 18 of 23.
Below are the top 10 best odds for the 2015 World Series.
DODGERS 6 to 1
NATIONALS 6 to 1
ROYALS 7 to 1
CARDINALS 7 to 1
GIANTS 12 to 1
PIRATES 12 to 1
YANKEES 14 to 1
TIGERS 14 to 1
CUBS 16 to 1
ASTROS 18 to 1