Djokovic and Williams Heavy Favorites to Win at Wimbledon
June 22, 2015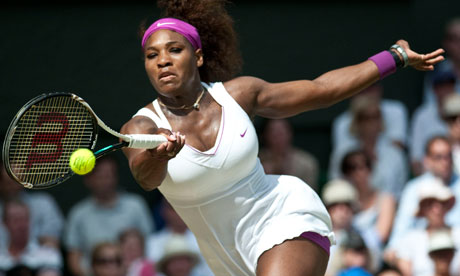 Wimbledon is far and away the most important tennis title in the world. The sport will again be front and center in the world of sports for two weeks starting June 29 in London, at the All-England Tennis Club.
A number of storylines will go on during the tournament but it will be hard to find one bigger than that of Serena Williams. Williams is coming off a strong win in the French Open overcoming three set matches and illness and has now won three consecutive Grand Slam titles.
If she wins at Wimbledon, she would be the current holder of all four Grand Slam titles. Serena's story might be the most compelling one, but Novak Djokovic can add to his outstanding legacy if he could win Wimbledon for the third time. However, he is coming in off a loss in the French Open final to Stan Wawrinka.
If Djokovic wins, he will be the first repeat men's winner in the past seven years. He is currently the top betting choice at 10 to 11 odds. Serena is the 8 to 5 favorite to win the women's title. She has already won the title five times but her last win here was in 2012. Second in betting odds is Petra Kvitova the winner last year who is currently 7 to 2.
Djokovic is the heavy favorite to win but second in odds in Andy Murray. The local favorite and former champion is sitting at 3 to 1 to win the title for a second time. Veteran and grass court expert Roger Federer is at 6 to 1.
Maria Sharapova is third in betting for women behind Williams and Kvitova. Sharpova is currently 8 to 1 to win the Women's Title.
2015 Men's Wimbledon Title
Novak Djokovic 10 to 11
Andy Murray 3 to 1
Roger Federer 6 to 1
Stan Wawrinka 12 to 1
Rafael Nadal 15 to 1
2015 Women's Wimbledon Title
Serena Williams 8 to 5
Petra Kvitova 7 to 2
Maria Sharapova 8 to 1
Victoria Azarenka 10 to 1
Simona Halep 12 to 1