Ohio State Should Be Double-Digit Chalk in Every Regular Season Game
June 23, 2015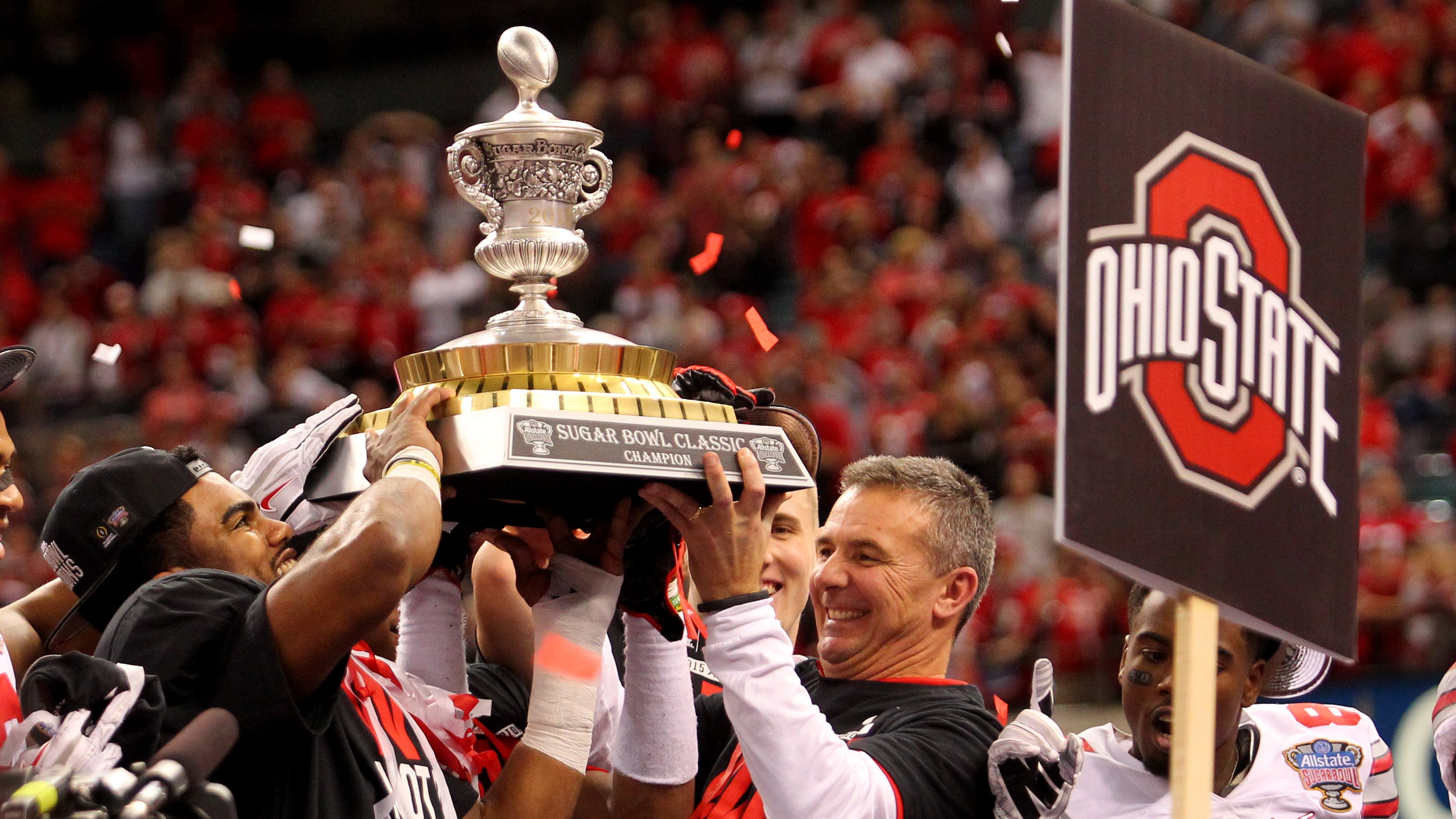 Ohio State last season was an underdog on four occasions and covered in all four of them ending the season 14-1 SU and 10-5 ATS. The Buckeyes won the inaugural College Football Playoff.
Sportsbooks will likely have Ohio State not only as the favorite in all of its regular season games, but favored by double digits in each one of them as well. The toughest Big 10 game for the Buckeyes will likely be against Michigan State at home and Ohio State will likely be at least a two-touchdown favorite in that game.
The soonest there will be any single-digit spreads for the Buckeyes will be when they reach the College Football Playoff again.
When the Buckeyes faced Alabama for the national semifinals, Ohio State was a 7.5-point dog. Cardale Jones the backup quarterback was making only his second start at Ohio State and Alabama was a 4-point favorite even prior to J.T. Barrett getting hurt at quarterback for Ohio State.
Nevertheless, the Buckeyes defeated the Crimson Tide by 7 points and now they are the favorites heading into the new season and Alabama is second.
Most sportsbooks have Ohio State at 3 points better than Alabama on a neutral field. The Buckeyes talent has been upgraded, their speed is phenomenal, they have a large number of starters returning and their system and coaching makes them seem unbeatable.
Urban Meyer has been the head coach at Ohio State for three seasons and is 38-3. He has one National Championship with the Buckeyes and two with the Florida Gators.
One reason Ohio State will be favored all season is the weakness in the Big 10. The worst SEC team in the West division would be the second best Big 10 team this season, say bookmakers.
Some skeptics of the Buckeyes do not believe they will be sufficiently battle tested by the time the College Playoff rolls around.
After losing early to Virginia Tech last season everyone wrote the Buckeyes off and they played the role of the underdog very well gaining confidence with every win.
Now they will be the hunted with a bullseye squarely on their backs in each game they play.
The only problem they may face is having two, too many quarterbacks, as three is a crowd and that could lead to problems.