Sonoma: Jeff Gordon Favored to Win on His Home Track
June 26, 2015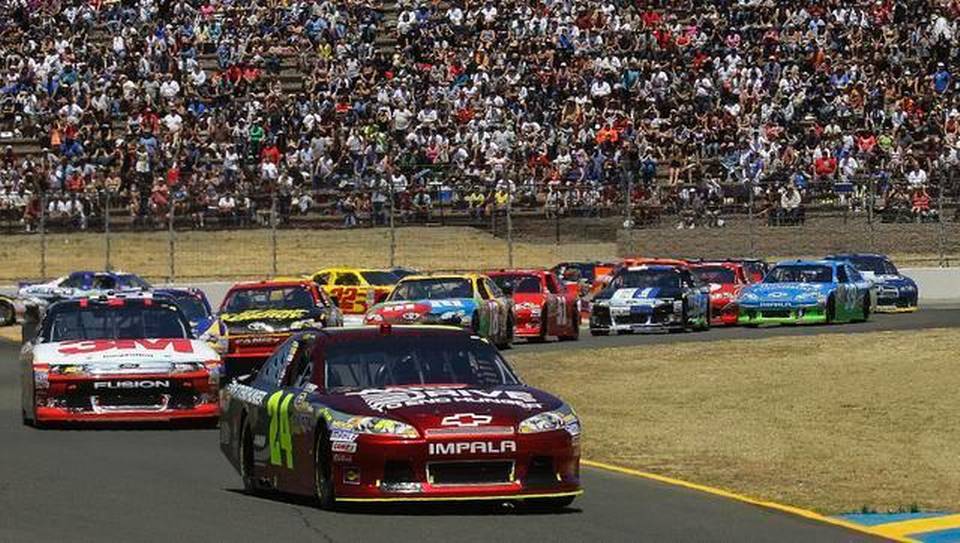 This week's Sprint Cup race the Toyota/Save Mart 350 should appeal to even a bigger audience than what is normal. For the majority of fans of auto racing around the world, street circuit or road course racing are the preferred styles, but 34 out of the 36 races in Sprint Cup in the U.S. are run on some style of oval with a continual left turn with cars going round and round and round.
This week however, the series heads to Sonoma Raceway for a road course on the NASCAR circuit. This is where you find the true skills in racing driving come to the forefront.
There are just two road course races on the Sprint CUP circuit per season. Of the two, Watkins Glen and this weekend's Sonoma, the much more technical course is Sonoma because of its 160 feet elevation changes for the lowest to the highest point along the road course that consists of 10 turns.
The race is much faster at Watkins Glen with straightaway's that are longer where Sonoma with its tight turns makes drivers slow their vehicles down like no other course.
Passing is extremely difficult but those that accomplish it are continually finding themselves near the front of the pack and it usually is the same drivers getting it done.
The one NASCAR driver with the most success on road courses is Jeff Gordon with 9 wins including 5 at Sonoma. This track is considered his home track as he grew up in Vallejo, which is very close by.
However, it has been nine years since Gordon won on a road course, but in three of the past four seasons at Sonoma Gordon has finished second.
Gordon has yet to win this season, in what is expected to be his final season, but it looks like this week would be his best chance.
The thought process is simple; not every driver who has kept him from victory a lap on this track is in the current Sprint Cup series. Marcos Ambrose returned to Australia, while Juan Pablo Montoya is now driving IndyCar, Tony Stewart is not the driver he used to be and Robby Gordon left for other interests.
Top Five Odds
Jeff Gordon 6 to 1
Kurt Busch 7 to 1
Carl Edwards 12 to 1
Clint Bowyer 15 to 1
Greg Biffle 35 to 1