Sportsbooks Release Odds for NFL Offensive Rookie of the Year
July 2, 2015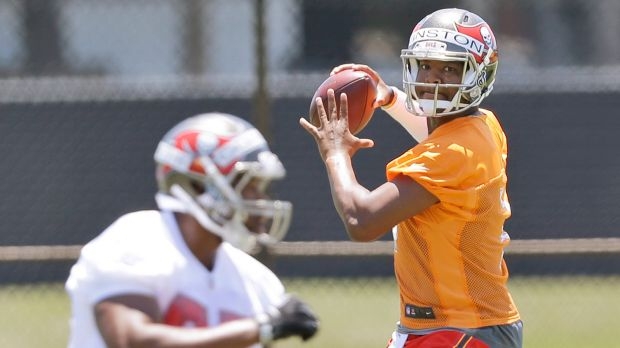 Sportsbooks are already preparing for the 2015 NFL regular season. They have posted futures odds for division champions, conference championships and Super Bowl 50 champion. Bookmakers have released over and under win totals and even the odds for each week of the season.
The most recent release by sportsbooks online and in Las Vegas is for rookie of the year for the offense. Odell Beckham Jr. was the runaway winner of the award last season, posting incredible numbers during his first year as a professional.
Bettors could have taken advantage of the prop last season as Beckham could have been bought at 8 to 1 odds. Beckham was one of just two wide receivers who have won the offensive rookie of the year award in the past 10 years. The honor during that period has gone 5 times to quarterbacks and 3 times to running backs.
Recent winners of the awards before last year include Eddie Lacy for the Packers, Robert Griffin for the Redskins, Cam Newton from the Panthers, Sam Bradford for the Rams and Percy Harvin from the Vikings.
This season the marquee names for the draft included players such as Jameis Winston, Marcus Mariota, Todd Gurley, Amari Cooper and Melvin Gordon. Each player in his own right could walk away with the award, but much depends on injuries, the success of the team and how much playing time the rookie sees to start the season.
The Tampa Bay Buccaneers chose Winston with the first pick of the draft and he likely will be their starter the first regular season game and for many games and seasons to come. However, if he is not able to put up big numbers due to a poor offensive line then he might not win the award.
Below are the top 10 rookies with the best odds of winning the rookie of the year award.
Jameis Winston 11 to 2
Melvin Gordon 13 to 2
Amari Cooper 8 to 1
Todd Gurley 10 to 1
Marcus Mariota 12 to 1
Nelson Agholor 12 to 1
Kevin White 15 to 1
TJ Yeldon 15 to 1
Tevin Coleman 15 to 1
DeVante Parker 18 to 1