First Half Figures for Wagering on MLB
July 8, 2015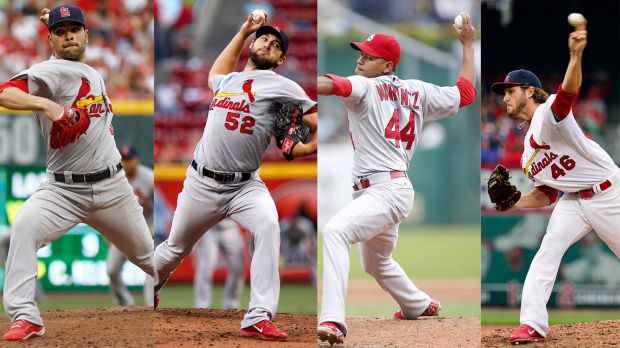 Major League Baseball has reached its midpoint with most teams having played at least 81 of their 162 regular season games. The All-Star Game is next week and as the season will soon head into its stretch run it is a good time to look at teams and players that are topping the charts.
The best team thus far in the season to bet on is the St. Louis Cardinals. The Cards lead the league with a record of 54-30. They are tops in baseball with an UNDER record of 50-31-3, with their average score of 4.0 to 2.9.
The runs they allow each game are the lowest in the majors thanks to the incredible team ERA of 2.62 and a run differential of +1.09 leads baseball as well.
Bettors who just blindly bet St. Louis and the UNDER through Monday night have cashed 36 times during the season. That is quite incredible. In the 54 of St. Louis wins, the parlay has cashed 36 times.
Thus far, the best team during the season on the OVER has been the San Diego Padres. This is not as much due to a stronger batting order, even though they are scoring 0.8 runs more per game this season than they did last year, but because of poor pitching. Their pitching staff is allowing over 4.5 runs each game, which has led the Padres to a MLB high on the OVER of 59% or 49-34-2 as of Monday night.
When it comes to the best pitcher for betting purposes the only figure that matters is profit margin. David Price is leading baseball in that category as the Tigers have won 14 of his overall 17 starts this season. Despite Price giving up just 8 runs combined during his past four outings, each of the four has cashed OVER.
The best pitcher in the National League is Carlos Martinez. The Cardinals have been victorious in 13 of his overall 16 starts this season through Monday. The Cards have won 8 of his past 9 starts and the UNDER has cashed in 7 of the past 8 with one push.
All this and still half the season is left to pay. It is time to step up to the betting window and make a wager on MLB if you have not already done so.