Home Run Derby Odds, Season MVP and Cy Young Odds
July 12, 2015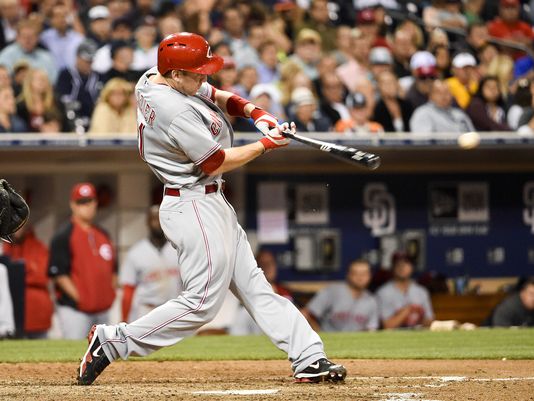 As the major league baseball season reaches its All-Star Game break eyes will focus Monday on the Home Run Derby, Tuesday on the All-Star Game and following that on the rest of the regular season and season ending awards such as the MVP and Cy Young Award in each league.
One Monday, Yoenis Cespedes the two-time defending home run derby champion will not compete. Last season he hit 28 home runs during the derby.
Of the eight participants in the derby, only one has won a derby title before and that is Prince Fielder, who earned the title in 2013 when he played for Detroit.
This year's favorite to win is Todd Frazier who has hit 25 homers thus far during the regular season for Cincinnati. He is second in the NL behind just Giancarlo Stanton who has a hand injury and cannot participate.
Home Run Derby odds
Todd Frazier 13 to 4
Albert Pujols 7 to 2
Anthony Rizzo 5 to 1
Prince Fielder 5 to 1
Kris Bryant 11 to 2
Joc Pederson 6 to 1
Josh Donaldson 6 to 1
Manny Machado 15 to 2
The odds for the MVP and the Cy Young for both leagues are tight at the mid way point of the regular season. Zack Greinke for the Los Angeles Dodgers is the slight favorite for the National League Cy Young award over Max Scherzer for the Washington Nationals. In the American League Dallas Keuchel from the Houston Astros and Sonny Gray for the Oakland A's are neck and neck with Keuchel slightly favored.
Mike Trout the Los Angeles Angels outfielder is leading the race in the American League for the MVP award over Miguel Cabrera of the Detroit Tigers, while in the National League Bryce Harper the Washington Nationals slugger is favored over Paul Goldschmidt
NL Cy Young Award
Zack Greinke 7 to 5
Max Scherzer 2 to 1
Gerrit Cole 8 to 1
AL Cy Young Award
Dallas Keuchel 9 to 5
Sonny Gray 2 to 1
Chris Sale 4 to 1
NL MVP
Bryce Harper 5 to 5
Paul Goldschmidt 5 to 2
Max Scherzer 6 to 1
AL MVP
Mike Trout 5 to 6
Miguel Cabrera 4 to 1
Jason Kipnis 6 to 1