Futures: 2015 NFL Offensive Stat Leaders Posted by Odd Makers
July 16, 2015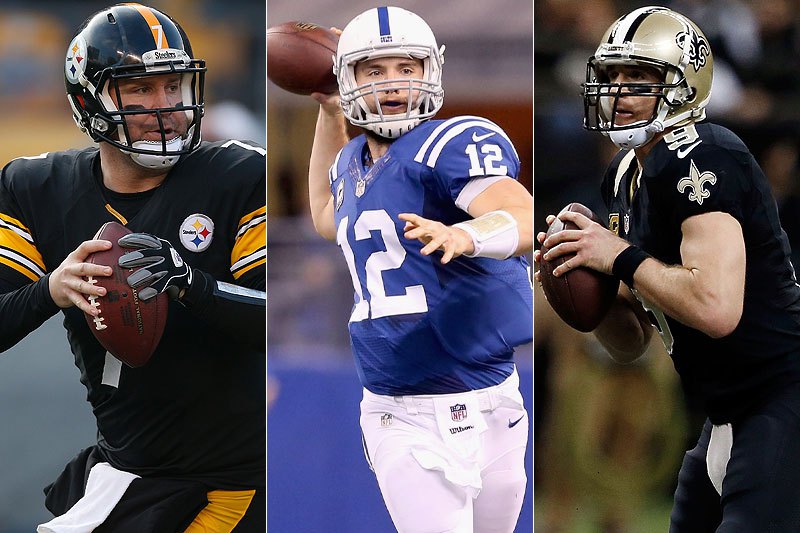 As the 2015 NFL season approaches, odds makers are beginning to release more odds on production by players by position. This week Las Vegas and online sites alike released the odds for offensive production.
Training camps in the NFL will start late this month and preseason games will begin in early August. Odds makers released the players they believe will be the leaders in the NFL in passing yards, rushing yards and receiving years during the upcoming regular season.
A tie took place last season for quarterbacks with both Ben Roethlisberger of the Steelers and Drew Brees of the Saints throwing for the same 4,953 yards. Andrew Luck of the Colts was third with 4.761 total yards. The star quarterback for the Colts has been listed as this year's favorite throw for the most passing yards.
Despite playing only one game all of last season, Adrian Peterson of the Vikings has been listed as the favorite for the rushing title this season, which would be his third. DeMarco Murray who was far and away the leader in rushing last season after running for 1,845 total yards with Dallas has moved to Philadelphia this year.
The only sole player to have won his statistical title last year that is this year's favorite is Antonio Brown the talented wide out for the Steelers. Brown had 1,698 receiving yards last season, while finishing second during 2013.
Below are the top 5 odds for passing, rushing and receiving yards for the 2015 NFL regular season.
Passing Yards
Andrew Luck 7 to 4
Aaron Rodgers 5 to 1
Drew Brees 15 to 2
Peyton Manning 15 to 2
Matt Ryan 8 to 1
Rushing Yards
Adrian Peterson 9 to 2
Marshawn Lynch 6 to 1
DeMarco Murray 10 to 1
Eddie Lacy 10 to 1
Jamaal Charles 10 to 2
Receiving Yards
Antonio Brown 6 to 1
Julio Jones 13 to 2
Calvin Johnson 15 to 2
Jordy Nelson 8 to 1
Odell Beckham 8 to 1