Second Half Odds for Major League Baseball Division Winners
July 17, 2015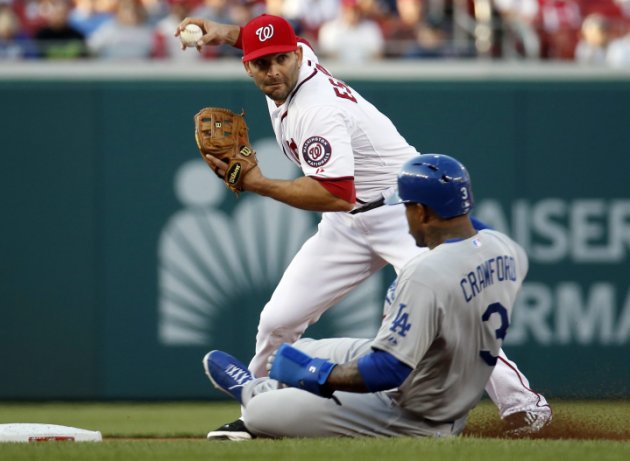 Major League Baseball starts its second half on Friday as the All-Star Game is now behind us and the hot days and nights of summer and fall will soon be upon us.The divisional races are heating up in baseball but just three look to come down to the last month of the season to determine a winner.
Both the Los Angeles Dodgers and Washington Nationals are each 1 to 10 to win their divisions, and the Royals are at 1 to 7 to win the American League Central.
Races in the AL East, AL West, and NL Central are expected to go to the wire with four and possibly all five teams in the AL East battling for the title. In the AL West it looks like a battle between the Los Angeles Angels and Houston Astros, while in the NL Central the St. Louis Cardinals are being chased by the Pittsburgh Pirates who have cut the lead to just 2 ½ games.
2015 DIVISION ODDS 
WIN NATIONAL LEAGUE EAST
NATIONALS 1 to 10
METS 9 to 2
BRAVES 50 to 1
MARLINS 300 to 1
PHILLIES 5000 to 1
Pick: Nationals
WIN NATIONAL LEAGUE CENTRAL
CARDINALS 1 to 4
PIRATES 3 to 1
CUBS 15 to 1
REDS 1000 to 1
BREWERS 5000 to 1
Pick: Cardinals
WIN NATIONAL LEAGUE WEST
DODGERS 1 to 10
GIANTS 5 to 1
PADRES 50 to 1
DIAMONDBACKS 60 to 1
ROCKIES 300 to 1
Pick: Dodgers
WIN AMERICAN LEAGUE EAST
YANKEES 10 to 11
BLUE JAYS 4 to 1
ORIOLES 11 to 2
RAYS 11 to 2
RED SOX 10 to 1
Pick: Yankees
WIN AMERICAN LEAGUE CENTRAL
ROYALS 1 to 7
TWINS 5 to 1
TIGERS 25 to 1
INDIANS 40 to 1
WHITE SOX 100 to 1
Pick: Royals
WIN AMERICAN LEAGUE WEST
ANGELS 4 to 5
ASTROS 8 to 5
MARINERS 12 to 1
RANGERS 15 to 1
ATHLETICS 25 to 1
Pick: Astros
2015 WORLD SERIES ODDS 
ROYALS 9 to 2
DODGERS 6 to 1
NATIONALS 6 to 1
CARDINALS 6 to 1
PIRATES 8 to 1
YANKEES 12 to 1
ANGELS 14 to 1
CUBS 16 to 1
GIANTS 20 to 1
METS 20 to 1