More Betting Props for the NFL Released by Sportsbooks Online
July 21, 2015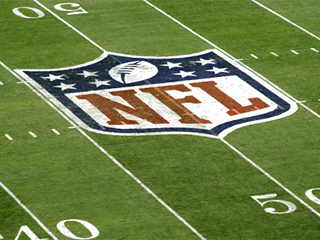 A number of online sportsbooks have released many new prop bets for the NFL for its upcoming 2015 regular season.
Bettors have a range of different props to choose from in the futures sections of many sportsbooks.
One such prop bet has Adrian Peterson the running back for the Minnesota Vikings at +550 to record the regular season's most rushing yards. Other sites have Peterson has high as +600 to lead the league in rushing.
Andrew Luck the quarterback for the Indianapolis Colts has the shortest odds for the quarterback to record the most overall passing yards with his odds averaging +350.
Aaron Rodgers the All-Pro quarterback for the Green Bay Packers is +450 on the same prop.
Antonio Brown has an average of +500 on different sites to finish this season with the most receiving yards. He is being offered at a 7 to 1 payout on some online sites. Julio Jones is second with odds of +725 to +750 on different sites.
For win totals during the regular season, New England are at 10 for the over/under with sportsbooks making adjustments follow news that the fate of quarterback Tom Brady is in the hands of Commissioner Roger Goodell. The OVER is currently -190 with the UNDER sitting at +150.
Green Bay is listed with 11 wins as its over/under with odds of -120 on the OVER and -105 on the UNDER.
The Super Bowl 50 outright winner has Green Bay and the Seattle Seahawks with the two shortest odds at +425 and +630 respectively. This has been confirmed by managers of sportsbooks to be the most popular of all NFL futures picks for this year, with more bets and more money sitting on this futures prop.
Readers should look back here on a regular basis to continue to see the updated changes for NFL futures leading up to the opening kickoff on Thursday September 10.