Unibet Attending First Ever Fantasy Sports Expo
July 21, 2015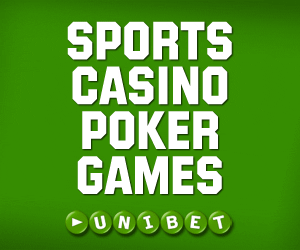 It has been speculated widely that the online gambling firms across Europe would be the next big, serous players in what had become a market sector that is already saturated known as Daily Fantasy Sports.
Unibet is one of the largest European Web gambling companies and it has been confirmed it will be attending the inaugural Daily Fantasy Sports Expo to be head August 6-7 on Miami Beach. An industry website, has confirmed Unibet's participation in the event.
Marc Lesnick the organizer for the event to be held in early August said that European betting sites already have in place the mechanisms to compete with the big players such as FanDuel and DraftKings. A few of the companies, added Lesnick already have expressed an interest in adapting their own platforms for Daily Fantasy Sports.
PokerStars, which is the largest online real money poker company, has announced already that it would start offering on its platform Daily Fantasy Sports starting with the new 2015 NFL season that kicks off the second week of September.
Unibet along with other wagering firms based in Europe could either decide to offer a Daily Fantasy Soccer and other sports that are Eurocentric such as rugby and cricket or they might see there is space enough for them to enter into the sports marketplace in the United States.
The upcoming event will be held at the Miami Beach Expo and DFS911.com is one of the major sponsors of the event.
Lesnick added that soon enough the industry will see what the European sites decide is their best option when it comes to starting Daily Fantasy Sports.
Daily Fantasy Sports is a niche industry born out of Fantasy Sports, but with a big difference. Instead of being stuck with the same team of players through a season, Daily Fantasy Sports are for just one day. Users select players for a particular day and win or lose on a daily basis depending upon how the players they drafted scored points.