Bovada Bodog to Unveil New Site Design and Layout
July 23, 2015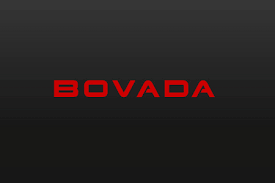 Longtime industry leader Bodog / Bovada has announced it will unveil its new web design and layout on July 23, 2015.  "Both sites are currently being redesigned to provide players with a user-friendly interface, smooth navigation, added features and a new responsive design applicable to virtually any device!" says Jessica Mainville of Bovada.
She goes on to say "This is a platform-level upgrade for both brands, which not only changes the front-end look, but also back-end functionalities, to ultimately provide the best experience for players. This will be a progression, with updates scheduled to take place over the next few weeks, so that the two websites are functioning at their best in time for NFL kickoff and throughout the busiest time of year."
Bovada does warn that there may be outages and some natural glitches but the plan is to get them over with now well before football season.
Bovada is a B+ rated sportsbook on our sportsbook rating system. They have excellent service and always pay out.