Can Just a New Coach Push Bulls Past Cavs in the East?
July 23, 2015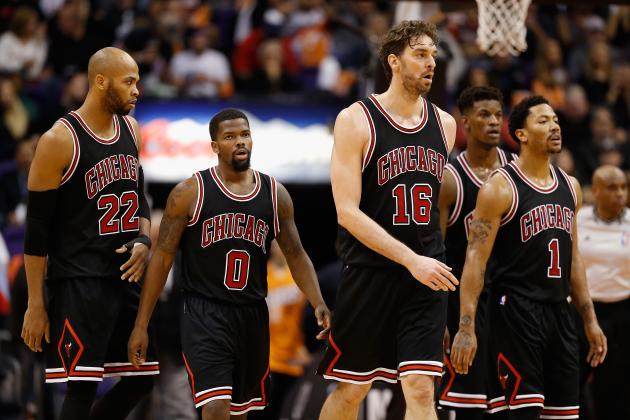 The NBA Futures are offering the Chicago Bulls are +650 to win the Eastern Conference in the 2015-16 regular season. The Bulls have had a coaching change which could be the move to put them over the top in the East and prevent the LeBron James led Cleveland Cavaliers from returning to the finals.
Following a disappointing early playoffs exit last season, Chicago finally fire Tom Thibodeau following a number of reports of tension between he and the front office and some of his players.
The Bulls now have Fred Hoiberg as their new head coach but the big question is if that is enough for them to make their way past Cleveland.
Chicago last season was 46-47-1 during the regular season and the playoffs against the spread. They were overvalued at times, especially against the weaker teams. However, against good teams, they tended to have better games.
However, Chicago is hoping to turn things around with the same roster as last year, but with another head coach leading the group.
The idea is not that hard to believe, as long as Chicago does not lose their mindset that defense wins games and if Hoiberg can put a spark in the team's offense.
Golden State did the same thing following their firing of head coach Mark Jackson and hiring Steve Kerr as the coach with the exact same roster.
Depending upon the sportsbook, Chicago can be had for between +1200 and +1400 to win the NBA championship in 2016, behind just Cleveland in the East, but four teams in the Western Conference.
While Cleveland is sitting at -200 to get out of the Eastern Conference in 2016, there could be good solid value on Chicago who is at an incredible +650 to win everything in the Eastern Conference.
Just remember, the Bulls led the Cavs 2-1 in the postseason and many feel if Thibodeau had not made his mindless player rotations and if Pau Gasol had not been injured, Chicago had a good shot at ending the Cavaliers postseason hopes.