2015 Heisman Trophy Odds
July 27, 2015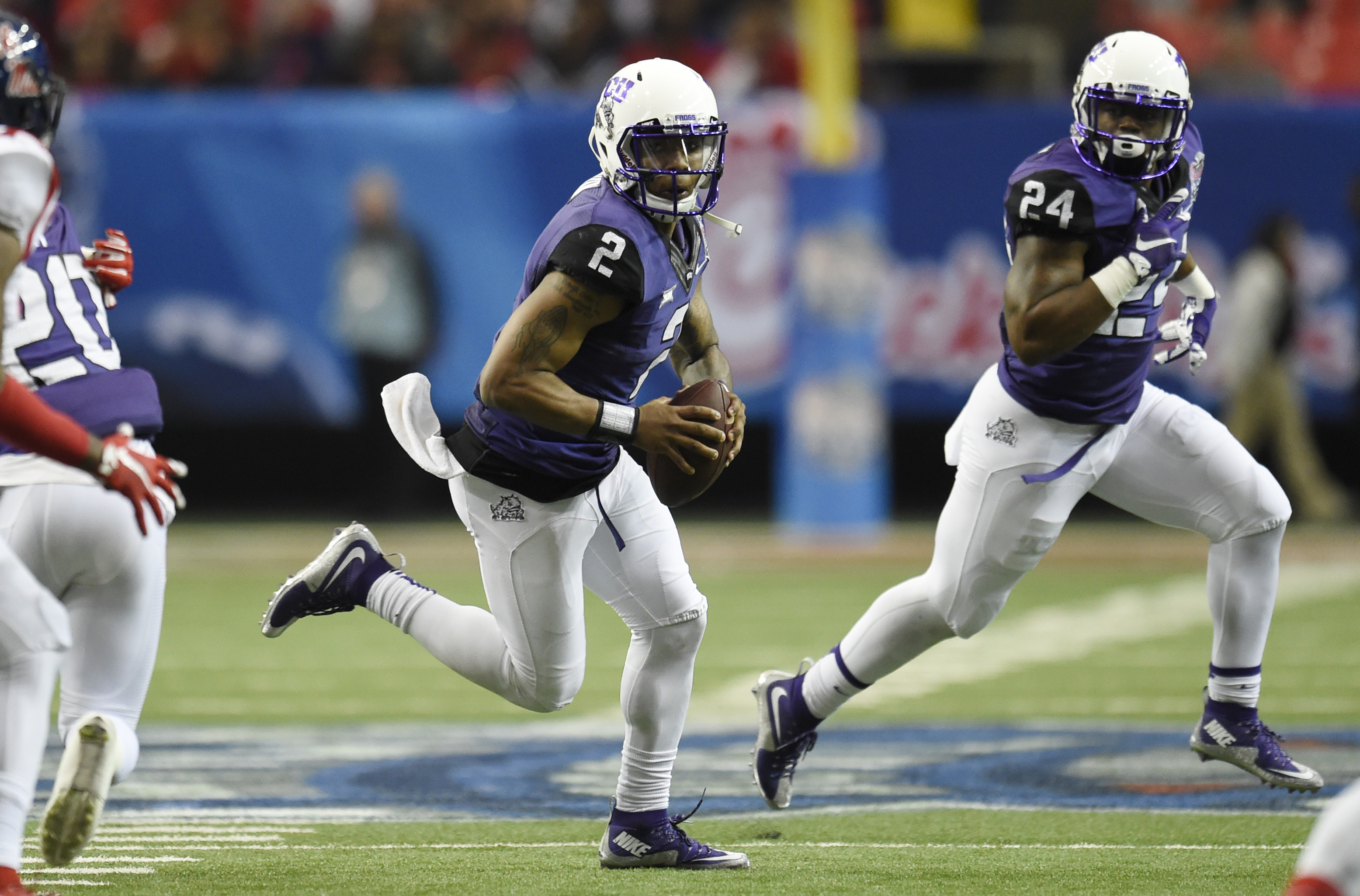 The 2015 college football regular season starts in just over one month. That means sportsbooks are furiously handicapping win totals, conference winners and a myriad of others props to offer the bettor.
One such category sportsbooks have handicapped is the winner of the Heisman Trophy that will be handed out in December.
The trophy goes to the top player in college football and is usually given to a quarterback or running back.
The past five Heisman Trophy winners remain household sports names. Those five included last year's winner Marcus Mariota, and Jameis Winston in 2013, Johnny Manziel in 2012, Robert Griffin III in 2011 and Cam Newton in 2010.
The last player who was not a quarterback to win the coveted trophy was Mark Ingram a running back in 2009. He has had a label a placed on him as a bust, due to everyone expecting so much more from him.
Other winners who have gone on to enjoy little success in the NFL include Sam Bradford, Tim Tebow, Reggie Bush, Matt Leinart, Jason White and Troy Smith.
In some ways, it has become a curse but every player in college football wants to win it.
Below are the top three picks for quarterbacks and running backs for this year's Heisman Trophy. A wide receiver has not won the coveted award since 1991 when Desmond Howard with the Michigan Wolverines took home the trophy.
Quarterbacks
Trevone Boykin: The TCU quarterback is 9 to 2 to win. He is the favorite because he finished fourth in last year's balloting and the first three players are now in the NFL. He is a dual threat as he can run just as well as he can throw if not better.
Cody Kessler: The USC QB is 10 to 1. The senior had 39 TDs last season and only five picks. USC should be strong all season, giving Kessler a better opportunity to win.
Dak Prescott: The Mississippi State QB is 10 to 1 as well. The dual threat for the Bulldogs will need his team to play well all season or he will not have a chance to win.
Running Backs
Ezekiel Elliott: The Ohio State runner is 7 to 1 to win. He had games of 220, 230 and 246 yards on the ground last season.
Nick Chubb: The Georgia rusher is 10 to 1. He ran for 1,547 yards as a freshman and takes over this season for Todd Gurley. He could be the top back in the SEC.
Leonard Fournette: The LSU rusher is 12 to 1. He ran for over 1,000 yards as a freshman and should move quickly up the ladder in the race for the Heisman with his explosiveness and the Tigers run first offensive approach.