NFL Upholds Brady Suspension, Sportsbooks React
July 29, 2015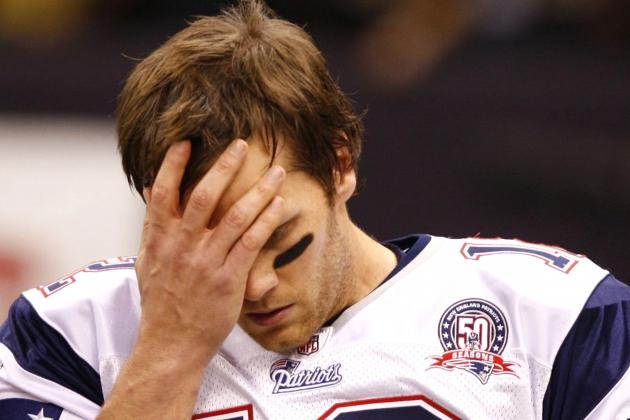 The NFL upheld Tom Brady's 4-game suspension on Tuesday which has caused sportsbooks to take another look at their futures for the New England Patriots related to the opening game against Pittsburgh, games 2 through 4 and total wins.
The Patriots have been adjusted from a favorite of 3 points versus Pittsburgh down to -1.5 on many sportsbooks following the news of Brady's suspension.
The Pats, on other sportsbooks were moved from -3 to -2.5 and on the moneyline from -170 down to just -150. The moves continue a topsy-turvy ride of sportsbooks' reaction to the continuing Deflategate saga.
There are some books that have the opening game off the board due to the uncertainty surrounding it, and the possible appeal that Brady could still make over the decision by Commissioner Roger Goodell.
The NFLPA is also planning to sue the league and fight Brady's suspension.
When the suspension was first released May 11, New England moved from -6.5 to -1 on certain books, but then increased it to -3.5. Because of such movement, many bookmakers are putting the game on hold and waiting for a final outcome of the suspension and could hold the game off the board until the week it is played or a final decision has been ruled.
Bookmakers on Tuesday night said that when this type of news breaks, they usually get a storm of sharp action immediately and that is why most of them make big adjustments initially following the news.
The total points for the Week 1 Patriots vs. Steelers game has also been on quite a ride. The game opened at 53.5 and since has gone down to 49, back up to 51 and then down as far as 47.5 and is currently sitting at 48.5 for those books that still have it on the board.
The other three games to open the season have moved from Pats -1 at Buffalo to Buffalo -2.5, Jaguars vs. Pats -11.5 to Pats -8.5 and Patriots vs. Cowboys as a pick'em to Dallas -3.
The Pats win total was opened at 10.5 and since has fallen to 9.5.