Heritage Sportsbook Scheduled Maintenance
July 30, 2015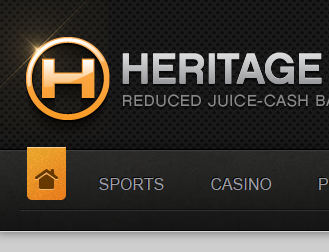 The online sportsbook Heritage Sportsbook is scheduled to be down tonight starting at 10 pm (1am Eastern) Pacific Time and no specific time has been announced for when they expect it to be back up.
They do, however, say they do not expect it to interfere with betting. That means that it should be up and running by morning time (US time zones).
Heritage Sportsbook is rated "A Rating" in our sportsbook rating guide. They have been online since the start of the millennium but were invite only. Several years ago they opened their operation to the public. We have no complaints on file for Heritage Sportsbook.